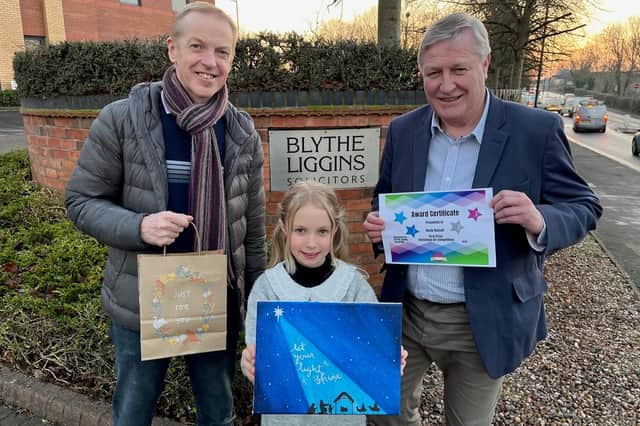 This beautiful Christmas scene on canvas with acrylic paint is the handiwork of 10-year-old Rosie Russell from Warwick – the winner of our festive art competition!
The Courier and Weekly News once again teamed up with Blythe Liggins Solicitors in Leamington to run the competition, with a theme of 'What Christmas means to me' for 2022.
The judges picked Rosie's design as their favourite, meaning she wins £50 of shopping vouchers. Rosie's mum Clare said her daughter took up art last year and is drawing, painting and creating with any spare time she has.
Rosie, who is in Year 6 at Crackley Hall School in Kenilworth, said: "Wow. I can't believe that I've won something for doing something I love!
"I am hoping to produce some nice artwork for my friends and one day open an art gallery."
David Lester, senior partner at Blythe Liggins, said: "Rosie's wonderfully-crafted design is a worthy winner in our annual Christmas competition and we hope she enjoys spending her shopping vouchers.
"It's always lovely to see Courier and Weekly News readers getting creative at Christmas and this year is no different. We wish Rosie the very best of luck with her artistic ambitions."
Phil Hibble, digital editor of the Courier and Weekly News, said: "We all loved Rosie's design and we are so happy that she took the time to create something so special. I hope to see more of Rosie's artwork around the town over the next few years."