Calls for artistic tribute to the wonderful mother figure of grassroots football in Leamington Joy Barry to be displayed in town
A Leamington woman has unveiled a stunning artistic tribute to her mother who died recently before having thousands of people pay their respects to her.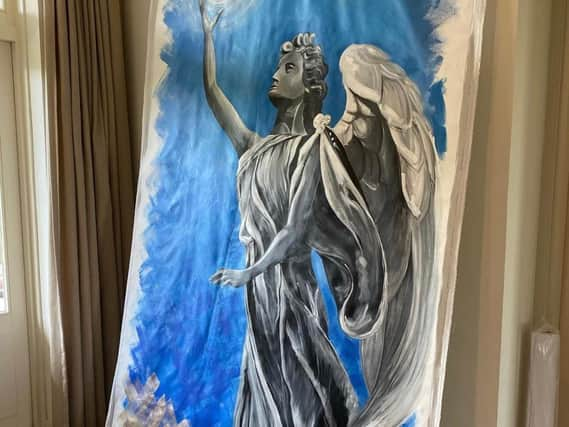 She described how each panel was painted individually on an enormous roll of canvas with each scene having a special significance for her mum.
The panel featuring parakeets that live close to Julanne's Amsterdam home was painted as a Mother's Day card for her mum - which she adored, giving it pride of place when she received the print of it.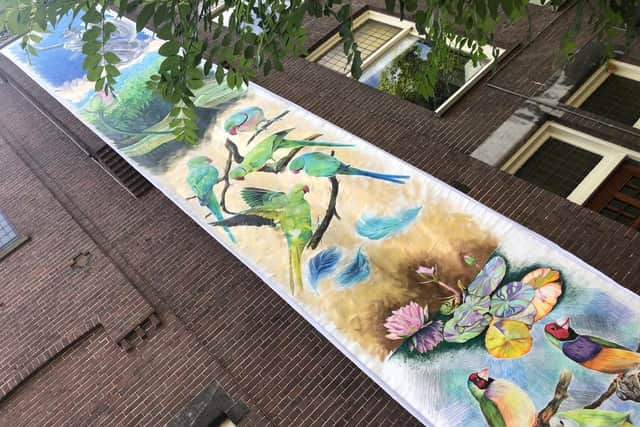 Julanne says that the work had stalled just prior to her mum's death, shortly after she had completed the section depicting a view of a lake filled with waterlilies.
Amid her grief at her mum's death - and the difficult circumstances created by the COVID-19 pandemic, Julanne's artistic block prevented her from imagining what the final panel could be.
However, during her mother's burial ceremony at Leamington's Brunswick Street cemetery, a family friend Derek Fitzpatrick took a photograph of an angel statue seemingly reaching for the sun.
He shared his picture on social media, titled Joy, and Julanne was inspired to paint the final section of the giant painting with her reinterpretation of the angel statue.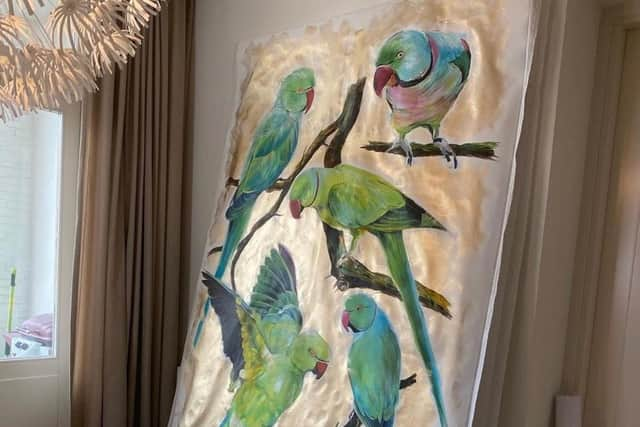 The work has generated a huge amount of interest on social media - with many Leamingtonians suggesting that it should be publicly displayed somewhere in the town as an enduring tribute to Joy.
Julanne dedicated the completed work to her mum, who she says is sorely missed by the family as well as the community of Leamington.