The community has once again rallied behind the Warwick Lions Club's annual Christmas food collection.
Warwick Mayor Cllr Richard Edgington and air cadets from No. 1368 Squadron Air Training Corps joined with the Lions last weekend to make up food parcels, which members will deliver to around 200 people in and around Warwick and Leamington.
The Warwick Lions Club, which serves the Leamington and Warwick area, has been holding an annual Christmas can collection for more than 40 years where they ask residents to place non-perishable food items outside of their doors for collection.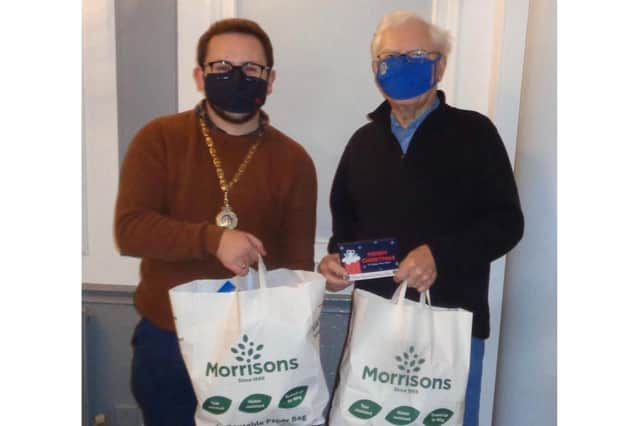 Members then make up into food parcels and the club says it is always impressed by the generosity of local people which results in the club receiving many cards and appreciative calls from the recipients.
A spokesperson from the Warwick Lions Club said: "The club has been honoured this year by the support and participation of the Mayor and the continued support of the air cadets and the generous donations of mince pies, tea and paper carriers by the team at Morrisons in Leamington as well as our volunteer helpers without whom this project would not have been possible."