Community-spirited Rugby residents among those honoured by Warwickshire High Sheriff
David Kelham, the High Sheriff for Warwickshire, held a special event at the Old Shire Hall in Warwick this week.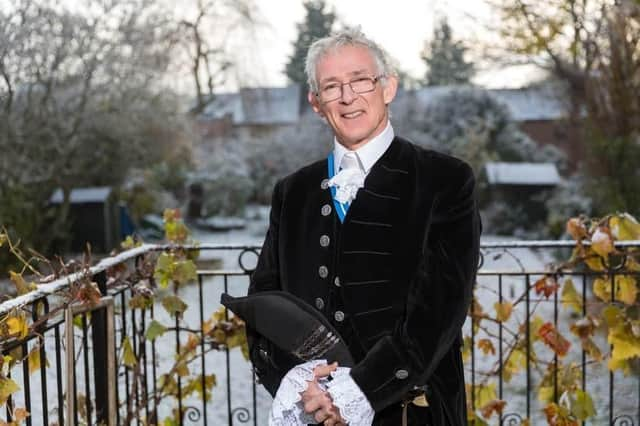 Compassionate Rugby residents were among those recognised by Warwickshire's High Sheriff for their dedication to the community.
David Kelham, Warwickshire's High Sheriff, held a special event at the Old Shire Hall in Warwick this week, to recognise individuals and organisations nominated by the public, working to make Warwickshire the best it can be.
During the evening, 34 individuals were honoured with a certificate from the High Sheriff. Among them were Rebecca Thomas, a youth worker at Bradby Club which has been supporting the borough's young people for over a century, and Rugby volunteers at the Warwickshire Wildlife Trust, described as 'the trust's lifeblood'.
Volunteers sharing their skills and compassion far and wide across Warwickshire were also honoured. They included volunteer drivers for community service Back&4th, volunteer firefighter Alison Insley, volunteer at Warwickshire Magistrates Barbara Jean Scott, fire officer Barnaby Briggs and Trevor and Lindsey Langley for their community work including for scouts and a community café. Meanwhile, hospice leader Kay Green was recognised for her 'pivotal role in the development and advancement of community palliative and end of life services' across the county, while Ian Malins from Warwickshire Search & Rescue was honoured for his 'outstanding dedication and work'.
Reflecting on the awards and his tenure as High Sheriff of Warwickshire, David Kelham said: "The number of wonderful people -paid public servants or volunteers - who do so much to keep Warwickshire working is awe inspiring. No matter how much time I spent out and about, I have been conscious from the beginning that I could not possibly meet or thank all who go above and beyond and so I asked for nominations from the public, through the High Sheriff Website and from organisations as I went around and have been stunned with the response. This reception in the old heart of the county town is a chance to say thank you to as many people as I could with a High Sheriff Award certificate."
Monica Fogarty, chief executive of Warwickshire County Council, added: "It's fantastic that so many of the amazing people and organisations that make Warwickshire such an incredible place to live, work and play were recognised in the annual High Sheriff Awards.
"I would like to take this opportunity to thank David, on behalf of Warwickshire, for all his hard work over the last year as Warwickshire's High Sheriff.
"We are very fortunate to have had a succession of outstanding High Sheriffs in Warwickshire who have such a deep understanding of the County and the drive to make a positive impact during their time in the role and David is a great example.
"Despite being one of the oldest ceremonial roles in the UK, David has continued the trend of making such an ancient position relevant in 21st Century Warwickshire. As he takes a well-earned rest from ceremonial life, we wish him all the very best for the future."