'Complicated and not fit for purpose': New virtual parking permit system in Warwickshire comes under fire
The new system was rolled out earlier in the summer.
Watch more of our videos on Shots!
and live on Freeview channel 276
Visit Shots! now
The new virtual parking permit system in Warwickshire has come under fire from some residents who say the new system is complicated and not fit for purpose.
At a council meeting in June, Warwickshire County Council (WCC) announced an automated system would start from July 24 to replace the old paper parking permit system.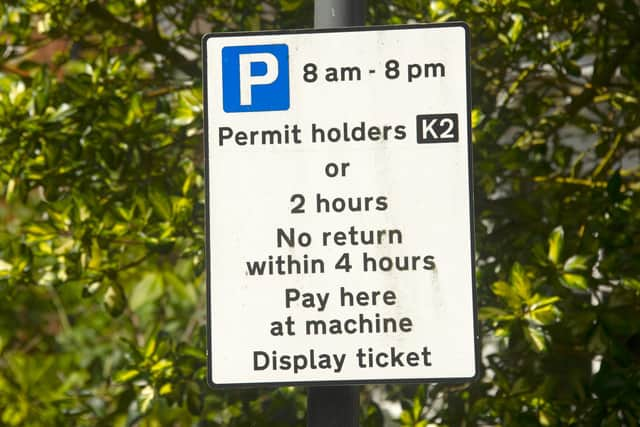 However, during the meeting concerns were raised about older residents who might have problems using an online system but a reassurance was give that a phone line would help.
With the new system now in place many residents across the county are coming across problems with sorting resident and visitor permits – with some saying the phone line has not helped.
Carol Wesson, who lives in Warwick and is in her 80s, tried to sort out her permits and said she was left with a dead end.
She said: "I am in my 80s and my husband is in his 90s and I called up to sort it over the phone.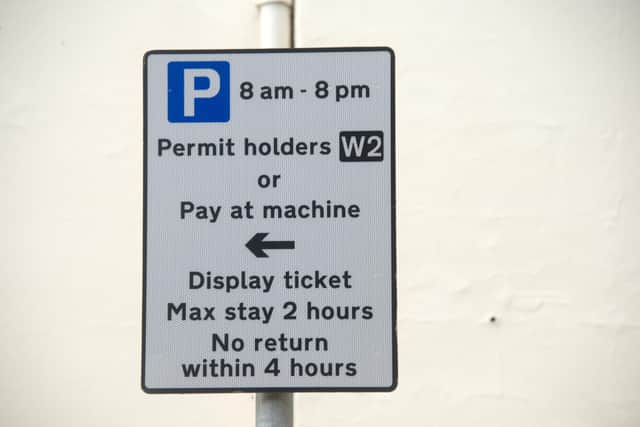 "I got told to do it online not over the phone – the person on the phone then asked me if I had children and when I said yes they told me to get them to sort it for me.
"It was like a dead end – take it or leave it.
"I think it's awful. I told the person that there must be more people who've complained about this and she didn't answer. I'm pretty furious.
"We've had permits for years. The traffic wardens are quite hot [on permits] and we are right in the middle of town. We can't leave it or we will get fined.
"It's so difficult as we try to do our best and be independent and not rely on our children. In my innocence I actually said to the kids [when I first heard about the new system] that it was going to be good as you could just sort over the phone. But it's just been horrible."
Sue Davies, who lives in Kenilworth, has also come across problems and believes the visitor permits should remain paper copies.
She said: "They are replacing the paper permit with an online system. Each resident pays the annual fee (plus visitor fee if required) and will have to set up an online parking account.
"This is reasonably straightforward (although in reality several people have already struggled to set the account up due it being more complex than needed) and for a residents parking permit it makes sense that this 'goes digital'.
"However WCC also insist that the visitor parking permit follows the same digital format.
"So each time a visitor wishes to park, rather than handing them the paper permit to display, you now have to go online, access your parking account and register their car details.
"This is a more convoluted process especially if you have five different visitors in an afternoon as happened to me recently.
"Now the main objection from everyone, is that the new digital 'visitor' scheme, will be unworkable for those who are not 'tech-savvy' and therefore it will 'digitally exclude' a lot of residents.
"WCC have a helpline number for these people, but so far all it does it tell you to ask a friend or the visitor themselves to help.
"WCC are totally failing to understand and empathise with the needs of many residents and have pushed this scheme through, ignoring objections raised.
"Even the parking attendants didn't know about it until a resident asked them how it was supposed to work, so clearly they weren't consulted.
"Several of us have formally complained to WCC, our local councillors and MP Jeremy Wright.
"I have spoken directly to Cllr David Ayton-Hill (who has overall responsibility for parking in Warwickshire) and he is adamant that the new system will work and that they have expanded the telephone support for those unable to use online access.
"I remain totally sceptical. We need to retain the paper permits for visitor parking."
David Glover, who lives in Leamington, has experienced problems with renewal reminders with the new system.
He said: "I have written to Warwickshire County Council to complain, as they have failed to remind permit holders to renew their permits as per the previous system.
"I have also stated the new system is 'not fit for purpose', as there is no aid to navigation or set of instructions, and it took me a good hour to work out what I needed to do: register/set up account; upload documentation; add relevant vehicles; and finally 'apply for the permit'.
"I have had neighbours asking for my help, and in return I am informing them that there are no reminders to renew: this I only found out when receiving a parking ticket rather than an advisory notice.
"As the county council is responsible for strategic services they are in breach of their responsibilities, and must cancel any parking fines within any transition period."
Responding to the complaints, a spokesperson from WCC said: "In line with our commitment to enhancing services and adapting to modern requirements, we transitioned from the old paper-based parking permit system to an updated online platform some time ago.
"This process included careful consideration of how best to support residents who may encounter challenges in accessing the new online system.
"To ensure a smooth transition, we have been sending out an enclosed communication card to inform residents of the change; these should be received by all residents prior to the expiration of their paper permits.
"It includes a phone number that residents can use to contact the permit providers, who are happy to assist anyone with setting up their account or adding visitor vehicles onto the system.
"However, after taking on board additional community feedback, we have extended this support by providing an out-of-hours (including weekends) telephone support service for residents who are unable to manage their permits online."