Concerns raised over patient input on commissioning of health services in Warwickshire
Councillors heard a report about work on collaboratives designed to join up health and care services in the county.
Watch more of our videos on Shots!
and live on Freeview channel 276
Visit Shots! now
Councillors have asked Warwickshire's health bosses to report back amid concerns that the views of patients are not being heard on the commissioning of services.
The county's Health and Wellbeing Board this week had a report presented by director of public health Dr Shade Agboola to chart work on collaboratives designed to join up health and care services.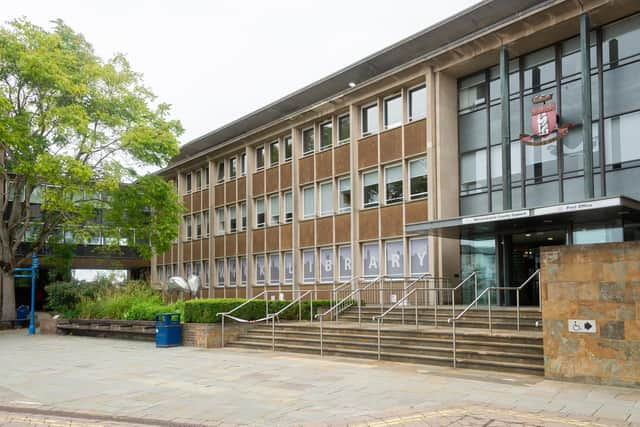 Involving the NHS, local authorities and voluntary sector groups, the idea is to improve health in local areas. The collaboratives are focused on acute care, primary care, mental health and learning disability and autism.
Much of the work was welcomed by patient group Healthwatch Warwickshire but chief executive Chris Bain expressed concern over where patient input sits.
"We welcome the evidence-based approach and the fact that there is an emphasis on place and being closer to local communities," he said.
"The concerns we have are ones that I know you have heard before, Shade.
"They are about the complexity of the system from a patient perspective and where in that system it is best to have the patient's voice heard so that outcomes are better.
"That is the problem we are wrestling with because there are a number of places where we could input but it is where we do it to the greatest effect. I am not sure we have reached a conclusion on that yet."
Dr Agboola replied: "I agree. I think I recall a survey that said patients don't care what an ICB (integrated care board) is, they care about getting care at the right time.
"Thinking through the structures, perhaps there might be Healthwatch and patient voice at the ICB committee level, that is one example, and there might be opportunities for patient voices to be heard in the provider collaboratives as well but this is probably something we need a more robust conversation about in terms of where is ideal for those voices to be heard."
Mr Bain added: "I agree with you, and we have had conversations with the Warwickshire Care Collaborative and the Mental Health Care Collaborative, the others have developed without any input from us so I do worry where the patient voice is being heard.
"If that isn't important in a primary care collaborative, I'm not sure where it is important.
"I worry about the cultural change that is needed to ensure that patient voice is embedded at each of those levels. It is important that at each of those levels, patient voice is heard, embedded and a significant part of decision taking as well as decision making."
The exchange led to Councillor Margaret Bell (Con, Hartshill and Mancetter), chair of the board and the county's portfolio holder for adult social care and health, seeking more definitive answers.
"Patient voice is the responsibility of all of us, particularly elected members and Healthwatch, and I think we should formally ask the ICB to tell us where the patient voice is heard and acted upon," she said.
"We will expect a response to this group, please."