Cost of expanding three primary schools in Leamington has more than doubled
Warwickshire County Council has had to find almost £5 million extra to see through three projects designed to improve capacity including Bishop's Tachbrook Primary School, Briar Hill Infant School and St Margaret's Junior School
Watch more of our videos on Shots!
and live on Freeview channel 276
Visit Shots! now
Warwickshire County Council has had to find almost £5 million extra to see through three projects designed to improve school capacity – one of which for schools in Leamington has more than doubled in cost.
The new Oakley School site to the north of Bishop's Tachbrook is scheduled to open in September 2024 with Bishop's Tachbrook Primary School, Briar Hill Infant School and St Margaret's Junior School required to create extra capacity for a total of 60 pupils in the meantime.
The budget for Briar Hill and St Margaret's was set at £786,000 in July 2022 but construction costs have since increased by £314,000, partly because of altered plans.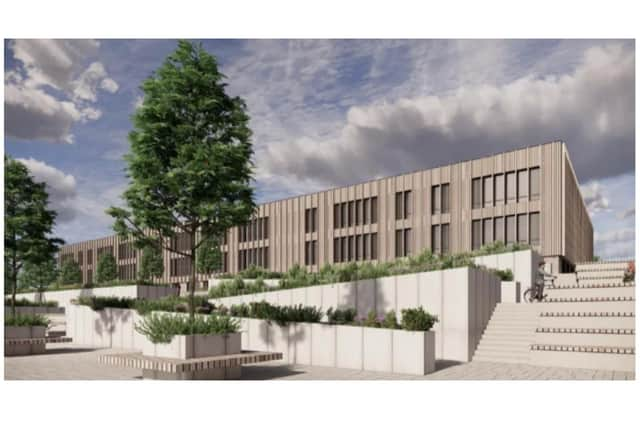 "The original option of a courtyard infill was replaced with an extension to the existing building as a result of reviewing the courtyard's increased use as a valuable space for the increase in number of pupils with SEND (special educational needs and disabilities), together with construction access concerns and complications relating to a courtyard infill," the county council's report reads.
"Further cost can be attributed to the removal of asbestos, additional parking requirements, and the addition of toilets.
"The increase in construction cost together with contractor preliminaries, overheads, fees, risk and inflation, has increased the estimated budget to £1.506 million."
Bishop's Tachbrook Primary School's project was set to cost £400,000 but a modular building must be moved due to concerns over emergency access with "additional costs relating to asbestos, drainage and flooding, and the power supply capacity" ratcheting up the bill to £917,000.
The increases were backed by the county's cabinet – the team of Conservative councillors in charge – as part of a £15 million-plus programme of capital spending on schools, which includes new projects and increased SEND provision.
Councillor Peter Butlin (Con, Admirals & Cawston), the deputy leader of the council, said: "You'll notice a fair proportion of the funding comes from developer contributions and the strains on our existing basic needs funding are stated at £1.547 million, leaving £31.568 million available.
"£9.956 million [comes from] the high needs capital grant, leaving £3.723 million still available, with £3.875 million of developer contributions.
"In terms of the number of places delivered for the county and the amount of money we have had to pay for it directly, this is quite a good deal.
"Congratulations to those who wrote the paper, we are keeping pace with school placement needs across the county."
The bulk of the extra £3.716 million is required to complete the expansion of Stratford-upon-Avon School.
Back in December 2020, an £11.5 million plan came forward to create 350 extra places with projections anticipating a shortfall in provision.
Another £2.2 million was added to the budget to cover inflation in July 2022 but the county's latest report says more money would be needed after the appointed contractor "produced revised costs", adding £1.95 million to the bill for the main extension "based on a more detailed design".
It said that latest projected had used "quantities and market rates for each item as opposed to the feasibility estimate which used more of a concept design and a general cost per square metre".
A further £1.77 million is required to cover the cost of car park and social space works, design and development work and the inclusion of ICT and furnishing