Councillor: Teachers at a Rugby school are having to buy clothes, food and furniture for families of pupils
Teachers at a Rugby school have been using their own money to buy clothes, food and furniture for financially hard-up families of some of their pupils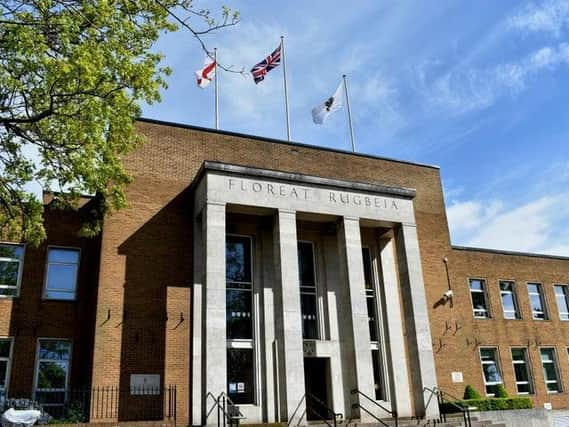 Cllr Jim Ellis (Lab, Newbold and Brownsover) told this week's (July 21) full council meeting of Rugby Borough Council how redundancies and bereavement in the wake of the coronavirus had hit parts of the community not normally associated with hardship - places like Hillmorton.
He explained: "Holiday hunger has become a traditional event in some parts of Rugby and to see it in Hillmorton is pretty unique and raises a specific flag of concern which in turn impacts upon the areas we traditionally see hardship in."
He added that a Food Bank had been set up at Ashlawn School to help support struggling families in the area.
Cllr Ellis added: "Ashlawn School's deputy told me that the schools are dealing with furloughed and newly unemployed families and that there were 70 bereavements at Ashlawn over the last couple of months with about seven to ten Covid deaths.
"All of these children and families struggle to get support, usually from social services. Items have been supplied by teachers out of their own pocket which have included clothes, food and items of furniture.
"Since the schools have been self-organising and producing a local network which meets weekly, can this council recognise the work of the school and contact the school and partner schools to enquire about what support they need albeit financial or organisational beyond the government sponsored programmes."
Council leader Seb Lowe (Con, Coton and Boughton) said he would see how the council could help.
He added: "I would be more than happy to speak to the school or any other body in Rugby to see if there's anything we can do to help. These are obviously very serious matters and this council has always prided itself in helping those in need."
Cllr Ellis raised the matter in a question to the leader at the start of the full council meeting. A second question was asked by Cllr Mike Brader (Lab, New Bilton) calling for an assurance that council house tenants who had fallen behind on rent due to the coronavirus crisis would not face losing their homes when the government's ban on evictions ended next month.
Cllr Lowe replied: "The portfolio holder for communities and homes is able to give assurance to those tenants - and assures members that officers will work with those tenants in arrears by providing the necessary support, advice and guidance until the rent arrears are cleared."