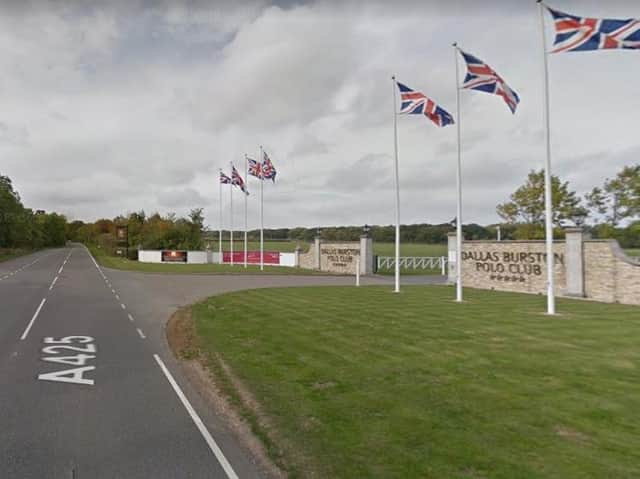 The district councillors represent all the areas in and around Southam.
When the HS2 Acts were passed the plan for the A425 was to temporarily realign the road but this idea was scrapped last year by HS2 at short notice causing significant disruption and anger for businesses and residents.
It seems that this disruption, originally for nine months, is now likely to be extended for some considerable period.
Representatives of BBV, the contractor concerned, have been questioned on the possibility of extending the road closure by ward councillors on a number of occasions but have declined to give any substantive details.
We understand that senior officials at Warwickshire County and Stratford District Councils only became aware of this development at a meeting last week but very few details were provided and the Councils are also demanding an urgent explanation.
Councillors are calling for an urgent meeting with HS2 and its main subcontractors to understand the reasons for the delay and to discuss options in a spirit of finding a solution and minimise the impact on the local community and its economy, not to be faced with unilateral decisions without consultation and involvement.
The road closure is in the ward of Councillor Louis Adam, but affects residents and villages over a wide area around Southam. Louis said: "Whatever the reason for the delay, HS2 should be open about what is going on – we are here to represent residents."
Councillor Tony Bromwich said: "HS2 need to stop box ticking by exercises inviting us to meetings only to be told about predetermined decisions."
Councillor Andy Crump said: "We have to get this road opened as soon as possible – the effect on residents businesses is quite unacceptable."
Councillor Jacqui Harris said: "This issue is affecting my whole ward, especially local businesses from Harbury to JLR/AM in Upper Lighthorne.
It is harmful to local residents especially road users who are fed up with it.
The roads are left in an appalling state and dangerous to road user's especially cyclists.
"Everyone has had enough of the evasion, lack of answers and we need honest answers and straight talking."
Councillor Chris Kettle commented: "It is concerning that despite having repeated briefings from HS2 updating us on progress on environmental and other issues that this major issue has not been shared with local elected representatives who have been kept in the dark.
"The huge effect of closures caused by HS2 cannot carry on."
"Councillor Nigel Rock who was at the Ladbroke Parish council meeting where the information came into the public domain said: "Keeping this sort of information unnecessarily secret nearly always ends badly – HS2 need to come clean and tell us what is going on."
A HS2 spokeswoman has said: "Last week we informed the local authorities that we will be unable to re-open the A425 at the time originally expected. Regrettably, the schedule has been affected by unforeseen additional works required for utility diversions and unmapped drainage routes, which have combined with delays caused by the pandemic and particularly bad weather.
We are exploring all options to progress work as quickly as possible and are working with the local authorities to discuss a range of solutions."