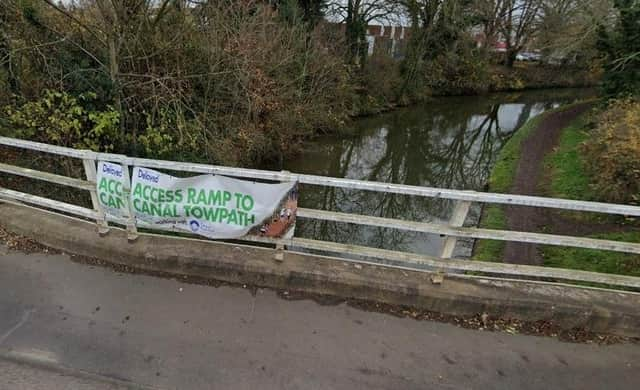 Cyclists are to benefit from improved access to the canal towpath on the outskirts of Leamington as well as a better crossing over the A425 Radford Road near Newbold Comyn - but work needs to be done by the autumn.
The deputy leader of Warwickshire County Council, Cllr Peter Butlin (Con, Admirals and Cawston) this week approved an agreement with national transport charity Sustrans which will allow a £252,000 National Cycle Network Activation Programme grant allocated to the work between Leamington and Radford Semele.
Background papers explained that while the Grand Union Canal forms part of Route 41 on the National Cycle Network linking Leamington with the Offchurch Greenway and Lias Line disused railway, the canal towpath is not directly accessible from the A425 at Radford Semele.
In 2019, the Canal and River Trust purchased land on the west side of Radford Road bridge for the purpose of constructing a new access ramp but even though designs were drawn up, the project faltered due to lack of funding.
Now, following discussions between the county council, Canal and River Trust and Sustrans, it has been agreed that some of the funds will cover the cost of the ramps and towpath improvements.
The report added: "During 2023 the council will invite input from stakeholders and the public on a detailed scheme design and consult on the required legal orders.
"The agreement with Sustrans requires the scheme to be substantially completed by September 2023.
"Should the project be delayed, for example due to receiving objections to legal orders or delays in construction, and the funding withdrawn, it will not be possible to deliver these improvements.
"Any increase in costs above the current estimate would have to be met. However the cost estimate includes a suitable allowance for contingency given the stage of design as well as for inflation.
"Warwickshire County Council will continue to seek funding to supplement these crossing improvements with delivery of a continuous cycle route between Leamington Spa and Radford Semele.
"This route has been identified as a very high priority scheme within the draft Warwickshire Local Cycling and Walking Infrastructure Plan."