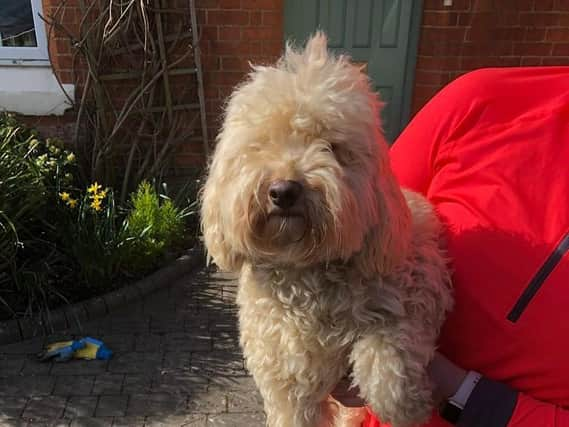 This little dog called Ted was rescued by police in the nick of time after dashing into the road – and missing a car by a whisker.
The beloved cockapoo was "scooped" up off the road by Lutterworth police – who were in the right place at the right time.
And Ted was then handed back to his "grateful" owner after his heart-stopping brush with disaster.
"This little smasher 'Ted' is one lucky boy! Lutterworth cops scooped him up after watching him run into the road narrowly missing a car's wheel by an inch," said Harborough police.
"Returned to his grateful owner."