We were overwhelmed by the amazing response from everyone and last week we loaded four pallets of Easter eggs onto our sweet lorry bound for Ukraine. This arrived just in time for their Easter celebrations and were distributed to children in various parts of Ukraine, making this Easter season a special and memorable one for them.
It is such a privilege to be able to bring a smile to the faces of those children who have suffered so much as a result of the war, not least for many the loss of their parents.
It may seem a small gesture, but it is significant and one that has made such a difference to the lives of these children over Easter.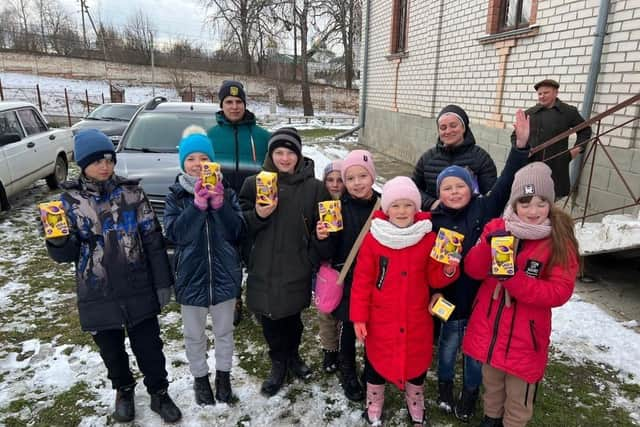 In response to the amazing support we have received, we would like to take this opportunity to thank all those involved who contributed so kindly to our Easter egg appeal and appreciate your commitment to making a positive impact in the lives of others.
Your donation has demonstrated your compassion and concern for the well-being of children in Ukraine.
The wonderful generosity of the Leamington public for their donations, Together Community Support LKQ Euro Car Parts Warwickshire County Council Warwick District Council Stratford On Avon Fishing and Outdoors Ltd Morrisons Leamington Spa Community Boden Warwickshire Gin Company Windmill Hill Brewing Company 1 Mill Street Rotary Club of Warwick, England Churches of Arden Lillington Parish Church, St. Mary Magdalene's Royal Priors Shopping Centre we are honoured to have you as a partner in this initiative.
Also to express our thanks to our friends at UK Help For Ukraine / NOXAIDUK for your support with the HGV, dispatch and ongoing support.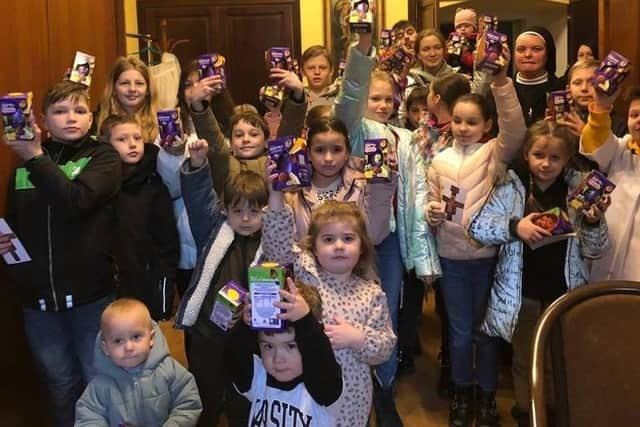 Without your generosity these children may not have received an Easter egg, but they now will know they're being thought about and loved at this special time of year.
The need is constant and as the war takes its toll the need increases every day.