English breakfast at south Warwickshire pub will help training of dogs to help people with disabilities
Jack McEntee and his partner Ella Heritage - who took over the Yew Tree pub this autumn - are supporting the charity Dogs for Good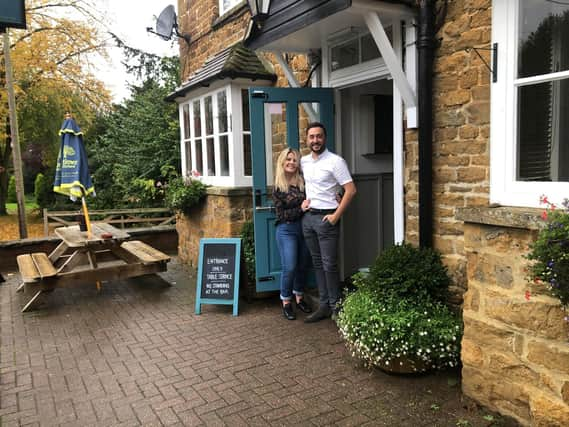 Avon Dassett pub's new landlord is serving a delicious breakfast on Saturday (October 31) in aid of the charity Dogs for Good.
Jack McEntee and his partner Ella Heritage - who took over the Yew Tree pub this autumn - are supporting the training of dogs to help adults and children with a range of disabilities.
"It's a simple concept. People pay £10 per person for a full English breakfast and coffee or tea. £2 of this is donated by the pub to Dogs for Good, along with any donations collected throughout the morning.
"We are now fully booked, which is fantastic, with most people bringing their dogs so we're going to be sure to take a lot of super photos. People will be seated inside and outside, depending on the weather. We also have a marquee in case of bad weather."
Mr McEntee comes from a country pub background having run The Langton Arms near Market Harborough before moving onto the Orange Tree in Chadwick End, Solihull.
He will use the experience he has accumulated, along with plenty of original ideas, to give the Yew Tree new popularity.
"I'm not a chef but I have brought with me a good friend called Mimi Colyer, who is our head chef. She is new to role and was previously a chef de partie in Leicestershire. Her second in command is Keaton Ward, who previously worked at the Falcon in Warmington," said Mr McEntee.
"Ella's and my plans, post-Covid, are to continue to develop the site and menu. We have big plans for the amazing garden, including laying new turf and planting loads of new flowers ready for the summer. We also have a fabulous ice cream shack outside, a real unique feature when the weather is nice."