Farewell to Warwick historian and librarian Paul Bolitho - a popular figure around town who was enthusiastic, kind and cheerful to the end
Obituary of local Warwick historian and librarian, Paul Bolitho (1927-2022)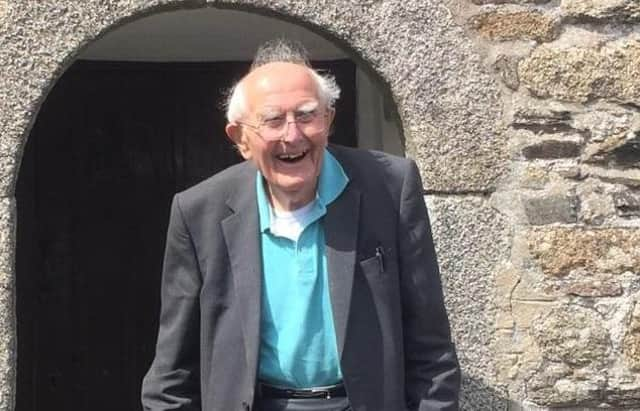 Warwick historian and librarian Paul Bolitho passed away on June 15 in Warwick Hospital at the grand old age of 94 years. Here is is family's obituary to a "wonderful father, grandpa and great-grandpas".
He was born on December 1, 1927 in Bermondsey, London - just within sound of Bow Bells – so technically a cockney. Although his parents were from Cornwall and Nottinghamshire, he always regarded himself as a true Cornish non-conformist.
From the start, Methodism, his Christian faith, and its community was very much central to Paul's life. Born to parents, Rev. Herbert William Bolitho and Gertrude Pyke - his father a Methodist Minister, being 49 years old when Paul was born - a strong-willed man with Victorian values and major influence over in Paul's life. Paul's mother, Gertrude Pyke, from Nottingham, worked as a secretary at Boots the Chemist HQ, before becoming, as was expected at the time, a proactive and dutiful minister's wife and homemaker.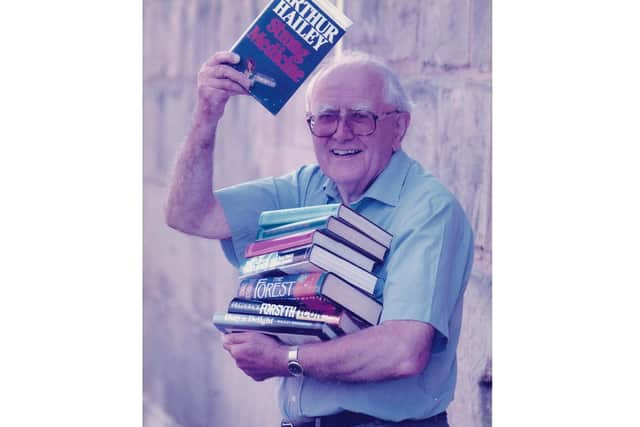 After graduating in 1951, he moved back to Cornwall where his parents retired, without any idea of what career path he wanted to do. He took a job as appointments clerk in the new NHS Chest Clinic, in Tuckingmill until 1953. He hated this with a passion - so much so that this spurred him on to train as a chartered librarian, a natural career choicer given his love of books.
It was in Tuckingmill that he met his future wife Doreen, in 1952, when she was home from London University. He attended Tuckingmill Wesley Chapel, getting to know young people there, but as Doreen was still at college they did not meet until the following Easter, when they both attended the Cornish Methodism's Newquay School of Fellowship – and things developed from there! Doreen and Paul were married by his father, Herbert, on 18 August 1955 at Tuckingmill Wesley Chapel.
They then set up their first home in Aylesbury, Buckinghamshire, where Paul was assistant librarian, and where their daughter, Ann, was born in 1957. Gaining promotion as the main librarian, in Liskeard, the family moved back to their beloved Cornwall in 1959, first living in the library's flat at the back, then three other houses in the town.
In 1961, Peter was born at the Trebarras Maternity Home. They lived near their family, enjoyed the Cornish life (the seaside, lots of saffron cake, pasties and cream teas), and then looked after Paul's and later Doreen's parents when they came to live with them.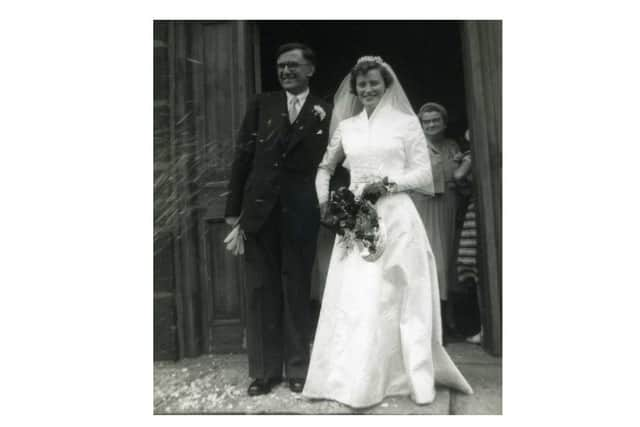 Paul was active at the Liskeard Wesley Methodist Church as Wesley Guild Secretary and amongst other writings, published 'The Story of Methodism in the Liskeard Circuit (1751-1967)'.
The opportunity to become borough librarian in October 1970 brought Paul to Warwick. Firstly, living in Arden Close, then Piers Close, and finally just before Christmas 1985 in Oken Court, an ideal place for Northgate Methodist Church, the town and Sainsbury's! Paul retired in 1992, after working part-time for the last couple of years as Local History Librarian.
The Northgate family welcomed the family, with both Paul and Doreen becoming very active at in the Methodist community, as circuit steward for a stint; editor of the Northgate News between (1972-2010) – totalling 397 issues – initially without a computer; Wesley Guild secretary, pastoral secretary and visitor for 20 years; circuit archivist; and an amazing 40 annual book sales to raise money for the church.
For years, Paul and Doreen organised the annual Warwick collections, covering every street, for the National Children's Home (now Action for Children); and took part in church socials, 'CONFRACT' and gatherings with the Radcliffe's, Harris', Kendrick's, Qualtrough's and Wills' families.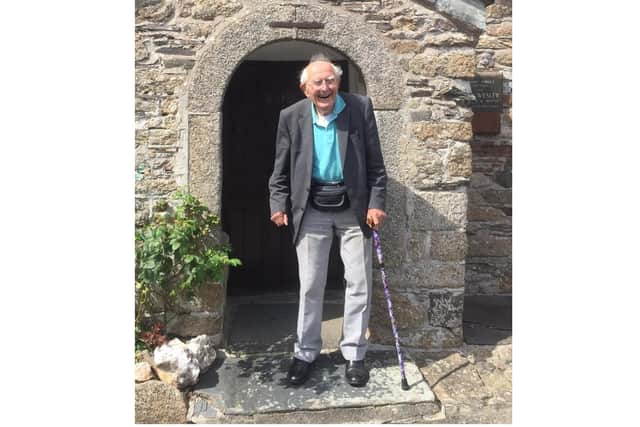 Beyond Northgate, Paul had many other interests. With a passion for local history, he published a number of books including Ripples from Warwickshire's Past (1992); The Story of Warwick Methodism (1993), Whittle: Warwickshire's Genius of the Jet (1998); and 150 Glorious Years: Handbook of 150th celebration of the Leamington Methodist Circuit (1987). He wrote articles and gave regular talks, for example, to Probus and the West Midland's Wesley Historical Society: on Thomas Oken, Church and Chapel in Warwick; and Son of the Manse.
His moment of TV fame came in 1978 when he scored 23 points on Mastermind - specialist subject, of course, was the history of British Methodism. Unbeknown to him, at the time, the questions were set his former headmaster at Kingswood School.
Paul was an avid reader, loving his books on history, religion, biographies, cricket. In fact, one of his last books that he read, was a new edition of Wisden (the "cricketers bible"), even more special as this was given by a visitor from Northgate. He studied the general election results meticulously, using his full set of Times Guide to the House of Commons.
Paul and Doreen celebrated their 60 th Diamond Wedding Anniversary in August 2015 with their extended family.
Paul loved and cared for his wife, Doreen, through a number of illnesses until she passed away in 2018 on St Piran's Day – patron saint of Cornwall. At the time, Paul was a spritely 90-year-old and still driving. He continued his interests, ate bags of Werther's Originals, enjoyed family holidays and outings and supported his children and grandchildren. He continued to be active in the Northgate community and enjoyed whizzing up the hill on his new mobility scooter – a popular figure around town. This helped him to keep his independence – even during the pandemic when he still went out, regardless!
He was determined to remain in his own home, until the end of May 2022. The only place he would go to, if he had to, was the Homewood Methodist Home for the Aged – and this he did for one week only and some special care! He remained enthusiastic, kind and cheerful, until he received God's call.