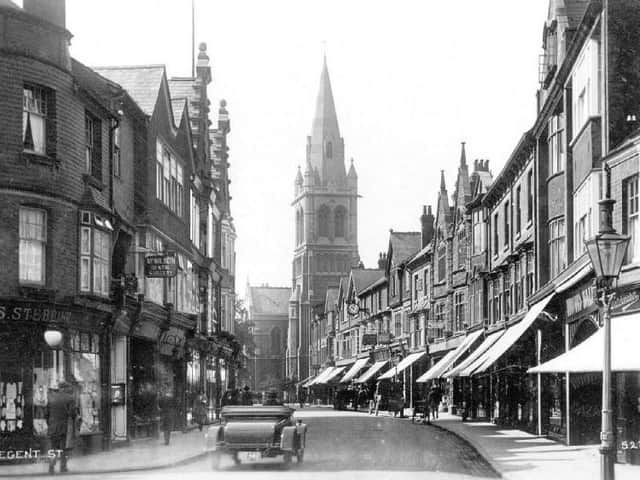 These days, there are very few national politicians who can justifiably be regarded as being 'of the people.'
But that epithet most certainly applied to Bill Price, the larger-than-life Labour MP who represented Rugby for several years.
For at the height of his popularity, constituents of all political persuasions voted for him... people such as my late grandfather, who although a Tory by inclination, nevertheless always gave his vote to this effervescent little man with the big heart.
Grandad was by no means alone here. For as far as Bill Price was concerned, many Rugby people put their normal affiliations to one side when election time came around.
Elected as the member for Rugby in 1966, and one of the last Labour MPs of solidly proletarian origins, Price became a junior minister in the 1974 Harold Wilson government, first at overseas development, then at education, and finally, as minister for government information, under Michael Foot.
His father was a miner in the Forest of Dean. The poverty of pre-nationalisation mining communities was the motivation for his Labour allegiance.
Bill Price started his working life in journalism. He began his career by taking a secretarial course at Dean technical college - being the only male in the class - before joining the local paper.
Moving to the Midlands, where he was a reporter on the Coventry Evening Telegraph, and later the Birmingham Post and Mail, he became an activist in the National Union of Journalists (NUJ).
And it was through the NUJ that I got to know him. These were the days of 'beer and sandwiches' meetings and union gatherings were often enlivened by his presence.
Sometimes, local journalists such as myself would pile over to his house in Frankton, where many an evening was spent over a few pints in the local pub.
I also vividly recall the clarity of his press releases, always concise, and often requiring the minimum amount of 'topping and tailing' before they
appeared in the columns of the Rugby Advertiser.
And even when he'd risen through the ranks of the Labour government, Bill Price still made time for a chat, usually in a pub such as the Central Hotel or the 'Dirty Duck' in Chapel Street.
A newsman to the core, he liked the company of fellow journalists, and – important to people such as ourselves, for whom drinking was part of the job – never once shirked standing his round.
His big break had arrived in the March General Election of 1966, when he was elected the member for Rugby. He was immediately taken under the wing of Ted Short, then Labour's deputy leader, for whom he worked as parliamentary private secretary when the party was in opposition in the early 1970s.
His political career did not inhibit a colourful lifestyle, which in those less 'Woke' uptight days was more tolerantly regarded. After a brief, early marriage, he had remarried with two sons, one adopted.
When a long-standing relationship with a former Miss Australia hit the tabloids, chief whip Bob Mellish bawled across the strangers' bar: "I never did think she was your sister."
A second divorce followed, shortly after Price's defeat in the 1979 general election. Returning to his roots, he bought and ran a pub in his native Cinderford, and then launched a free newspaper which, largely due to his journalistic flair, thrived.
Having been one of the 69 Labour MPs who, in 1973, voted with the Conservatives in support of joining the EEC, now the EU, Price was regarded as unacceptably right-wing in the leftwards-leaning 1980s.
This was in the days when the vast majority of Labour MPs, especially on the Left, were opposed to the EEC.
And it was his support for the future EU which caused him to be deselected by his Rugby party. How times change.
He then stood - unsuccessfully - for Dudley West at the 1983 election, after which he retired from politics.
Public relations work for lucrative clients enabled Price and his partner to acquire homes in Minorca and the north of France.
By then he had become a portly, Brian Blessed-type figure in the bars of his French village, where he was addressed by the locals as 'Monsieur l'ancien ministre'.
Bill Price died in May, 1999, at the tragically young age of 64. In an era when there is widespread mistrust of the political class, many of us still look back fondly to the days when a man who, despite humble origins, could still rise to high office.
These days, the term 'populist' is often used as a derogatory term, as if the very notion of being well regarded is something to be denounced. But back then, a politician who was true to his roots was someone to admire, a person presumably capable of having great empathy with the man and woman in the street.
Bill Price might have gone long before his time, but for many Rugby people who still remember him, he will always be larger than life.
John Phillpott's third book Go and Make the Tea, Boy! is available online and from bookshops.