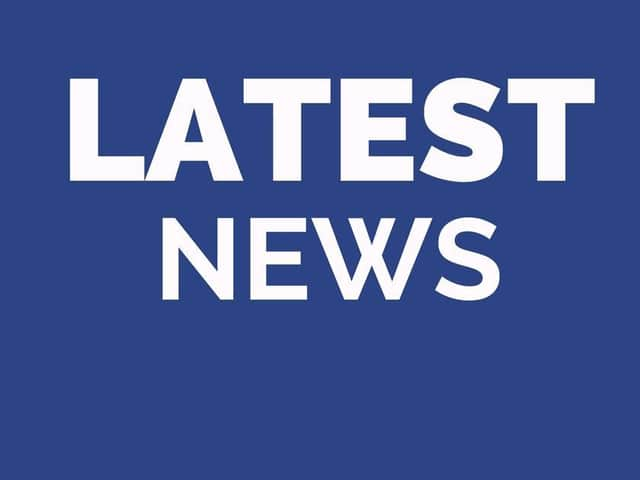 File image.
Next year on Friday November 6, the Rokeby Lodge will hold a special event to celebrate its 100th year anniversary.
The lodge, which is named after the medieval name of Rugby, was founded and consecrated on Monday, June 28 1920.
There were originally thirteen founders, who all lived and worked in Rugby.
Brethren of the lodge have already started to try and trace any descendants, but public records make it very difficult, especially as there is little information in the public domain after the 1911 and 1939 Census.
So the group has approached the Advertiser, in the hope that readers might be able to help.
-Llewellyn Aviss, Murray Road, Rugby. Retired.
-Edgar Holmes THOMAS Hillmorton Road, Rugby. Bank Manager.
-Reginald Charles FOORT Cromwell Road, Rugby. Music Dealer, Piano Warehouse.
-Alfred AVISS The Crescent, Rugby. Manufacturer.
-Hugh Valentine WAIT Market Place, Rugby. Butcher.
-William Thomas Coles HODGES. Cambridge Street, Rugby. School Master.
-John M. HARDWICH Hillmorton, Rugby. School Master.
-Thomas WEBBER Regent Street, Rugby. Gent's Outfitter.
-Charles Sydney BROWN Clifton Road, Rugby. Dentist.
-John HALLIDAY Bilton Road, Rugby. School Master.
-Alfred John William BETTS Claremont Road, Rugby. Musician.
-Frederick Ernest HANDS Sheep Street, Rugby. Bootmaker.
-Ernest SCEARS Lancaster Road, Rugby. Gas Engineer.
A spokesman has written a summary of the the lodge's history.
He told the Advertiser: "The story of Freemasonry in Warwickshire spans a period of nearly three centuries and the first lodge in Rugby was formed in 1844.
"During the last year of the Great War and the following three years, there was a great expansion of Freemasonry and this was particularly so in Warwickshire.
"[It is clear that in this period, and the years following, the horrifying experiences of the Great War and the feeling of insecurity in a world that had changed dramatically, many men sought for and found a society in which traditions were not being scrapped.]
"Twenty Masonic Lodges were consecrated, one of which was Rokeby Lodge No. 4118, founded here in Rugby and meets at the Masonic Hall, The Arnold House, Elsee Road, Rugby.
"There were already two lodges meeting in Rugby, namely The Lodge of Rectitude and Laurence Sheriffe Lodge, but such was the interest and numbers of men wishing to become Freemasons after the War, that the original two Lodges were not able to accommodate and support their needs.
"It was therefore decided to form another new lodge in order to satisfy this demand.
"The basic principles on which Freemasonry was founded have continued to expand to the present day and such is the popularity of Freemasonry in Rugby, that additionally, there are eight other lodges meeting at The Arnold House.
"Warwickshire Freemasons are proud of their membership and heritage; and are well aware of the debt they owe to former generations of brethren upon whose efforts this splendid anniversary will take place.
"The current Members of Rokeby Lodge therefore, are very keen to try to trace any descendants of the men who founded their lodge 100 years ago, with a view to them sharing in this special occasion."