Fundraising page created to help Kenilworth mum-to-be who faces losing her home and business after her partner died
So far more than £12,000 has been raised.
A fundraising page has been created to help a Kenilworth mum-to-be who faces losing her home and business after her partner died.
Sophie Williams and her partner Calan Smith lived together in Kenilworth and their baby is due in November.
However, what should have been a happy time for the couple turned into one of sadness after 34-year-old Calan was diagnosed with cancer.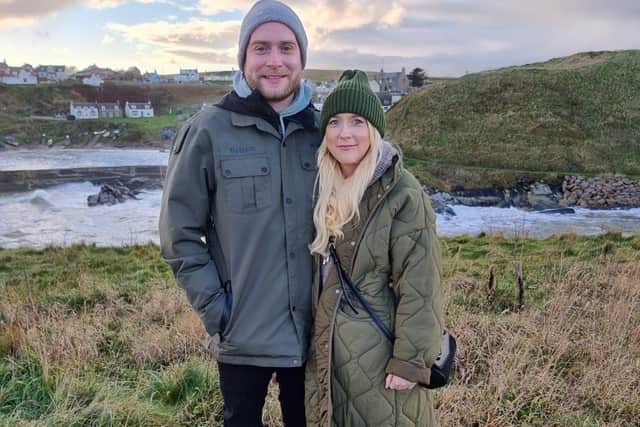 Calan died on August 19 and a fundraising page has since been created to help Sophie, who currently faces not only the loss of her partner but her home and business too.
After going to A&E at Warwick Hospital on May 29 with chest pains, breathlessness and heart palpitations Calan went through various tests.
After spending weeks in Warwick Hospital, he was transferred to Nottingham hospital with suspected germ cell cancer.
After being told his cancer was treatable, Calan was then told that they could not find the source of the cancer and that it was advanced.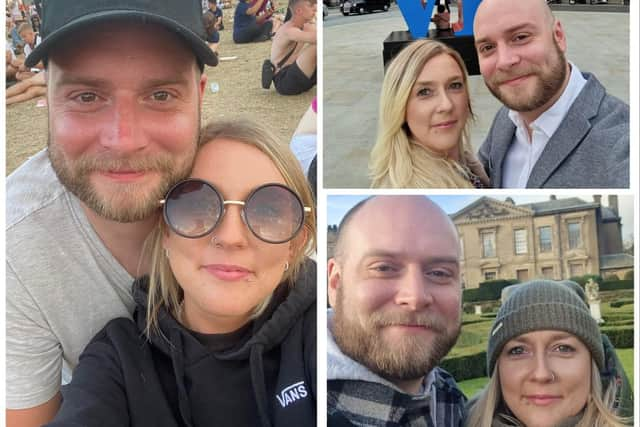 Despite starting chemotherapy, Calan had to come off the treatment and was moved to the Myton Hospice.
The fundraising page, which was created on behalf of the family, said: "Cal kept us all on our toes, he seemed to become stronger during his time at Myton and made some lovely memories.
"Always thinking of Sophie, he made her his fiancée and they found out that they were expecting a little girl (they had decided to keep it as a surprise but due to the circumstances they found out).
"Unfortunately the cancer reminded us how aggressive it was and Calan lost his battle surrounded by Sophie and his family on Saturday August 19.
"During this whole time Sophie has been by Calan's side.
"Sophie has her own dog grooming business based from their home, which Calan helped her set up a year ago.
"She started with reducing her hours so she could make the visiting times at Warwick and then travel to Nottingham to see Calan.
"However once he was in the hospice she had to stop working to understandably spend as much time as she could with him and rely on her employee to continue with the dog grooming.
"Sophie is now facing a very different future, she is expecting their baby in November but may not be able to stay in the home that her and Calan made their own due to Calan not having any life insurance and Sophie not being able to get a mortgage.
"It's not only their home but where Sophie's dog grooming business is based and therefore she faces the prospect of completely losing this as well.
"Being self employed, Calan would have supported Sophie through her maternity leave, yet another worry and stress that Sophie now has to consider.
"We can't fix this horrendously sad situation and most of us feel very helpless right now, but if we can try and help take any of Sophie's worries and stresses away by raising a pot of money to help financially support her and her upcoming new arrival then I feel that it's the least we can do."