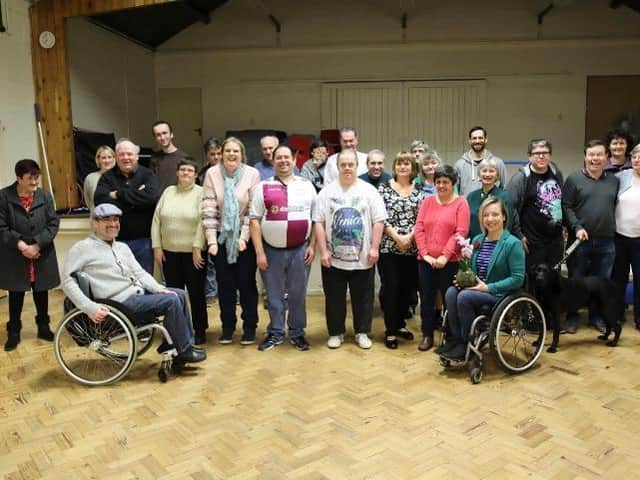 GB Paralympic alpine skier Anna Turney with members of Leamington PHAB club.
PHAB is a charity that inspires and supports children, young people and adults with and without disabilities and is run by volunteers who support fellow members with various activities.
Anna is a twice GB Paralympic alpine skier at both 2010 Vancouver and 2014 Sochi winter Paralympic games and six times world cup medallist.
She has had a close relationship with the club since 2013 and has often been invited to talk to members about her achievements and experiences.
A spokesperson for PHAB said: "Through her sheer enthusiasm and energy, Anna has never failed to captivate her audience. She motivates and inspires all who meet her.
"This is why Anna is ideal for the role of patron to Leamington PHAB."