Green-fingered donation helps Ashorne nursing home get stuck into National Gardening Week
Bromson Hill Nursing Home received a donation from Barratt Homes of flower seeds and plant pots for the residents to plant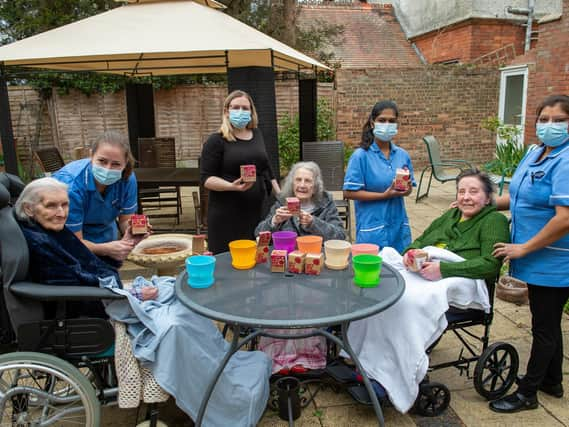 A nursing home in Ashorne got stuck into National Gardening Week after a green-fingered donation helped them planting their own flowers.
Bromson Hill Nursing Home received a donation from Barratt Homes of flower seeds and plant pots for the residents to plant.
National Gardening Week runs from April 26 to May 2 and is the nation's biggest celebration of gardening.
Bromson Hill's owner Ram Mahendran said: "We are very grateful for the kind and thoughtful gift of plant pots and seeds from Barratt Homes.
"Each of our residents will be able to take care of their own plants and see how they grow. Horticulture is increasingly recognised as having therapeutic benefits for residents of care homes."
Tanya Silk, sales director at Barratt Homes West Midlands, said: "We hope residents at Bromson Hill Nursing Home had fun planting the flowers and will enjoy watching them grow and bloom.
"Bromson Hill Nursing Home have done a fantastic job and worked very hard throughout the pandemic so we hope that both residents and staff can benefit from this donation."