Planning permission and Listed Building consent has been given for for the Lord Leycester Hospital in Warwick to undertake once in a century restoration and capital works improvements.
Dr Heidi L Meyer, Master at the Lord Leycester Hospital, said: "Donald Insall Associates, our architects have worked long and hard to get this planning permission submitted and we are confident that now we have the right approvals our once in a century restoration program for the Lord Leycester will go head."
Donald Insall Associates is leading a multi-disciplinary team including Mann Williams, BCA Consultants, PMP Consultants and Fire Engineers OFR to meticulously restore and repair the medieval fabric and upgrade services together with improving visitor access and facilities.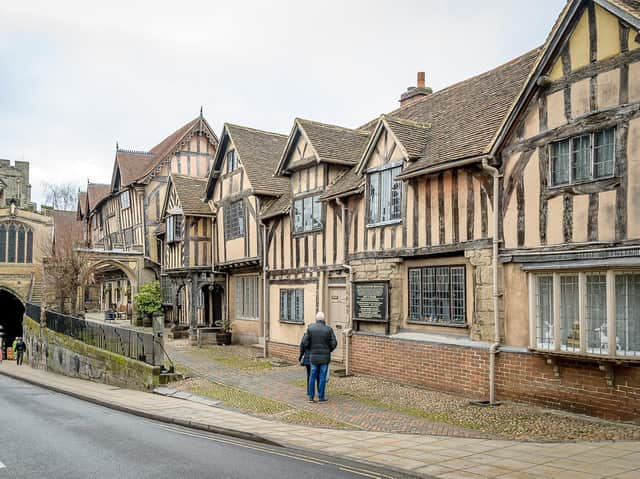 Matthew Vaughan, associate director at Donald Insall Associates said: "The Grade I Listed Lord Leycester is a building of incredible importance, not only regionally, but nationally, with connection to compelling historical figures from Elizabeth I to Oscar Wilde.
"Working with our client and the consultant team we are delighted to have achieved this important milestone for the building's transformation, to help secure its future and bring its many treasures and fascinating stories fully to light."
For nearly 450 years, the Lord Leycester has been the home of ex-servicemen – the Brethren – who have resided in the iconic buildings bequeathed to Warwick by the town's medieval Guilds.
Though it has weathered seven hundred years of history, the ancient fabric of the building is beginning to show its age and major conservation work is required to ensure its survival.
To mark its 450th anniversary, the Lord Leycester has embarked on a fundraising campaign to celebrate the unique heritage and secure the future of the site, enabling the institution to continue the charitable purpose set when Robert Dudley, Earl of Leicester, obeyed Queen Elizabeth I's call for support for the nation's servicemen injured in war or in need of support.
The aim of the fundraising campaign is to raise £1 million that will help:
• restore the fabric of the medieval architecture
• renew the almshouse accommodation
• transform the visitor experience for the community and visitors
With rejuvenated buildings and increased footfall, the Lord Leycester will be placed on a sustainable footing for centuries to come, allowing it to maintain a centuries-old tradition of hospitality, service and support to wounded soldiers or ex-soldiers.