High Sheriff of Warwickshire reflects on his year in office
Here's what the High Sheriff had to say about his time in the role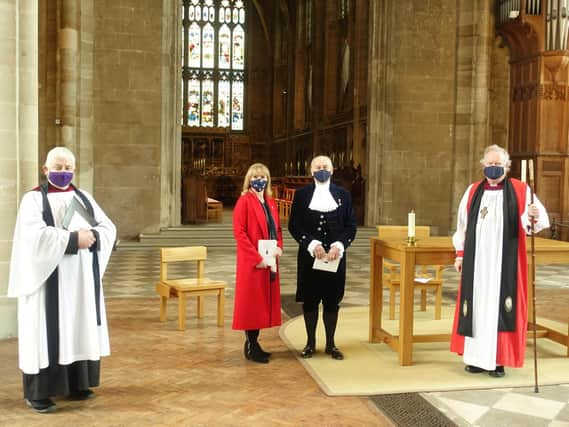 The High Sheriff of Warwickshire, Joe Greenwell, is approaching the last few weeks of his time in office. With this in mind he has looked back on the year. Here's what the High Sheriff had to say about his time in the role.
As I look back on an extraordinary year I confess to mixed emotions. Some families have been touched by tragedy and they deserve our deepest sympathy.
Others have suffered hardships such as anxiety over jobs, income, food insecurity and many more. Schoolchildren and students have had their daily lives and routines disrupted.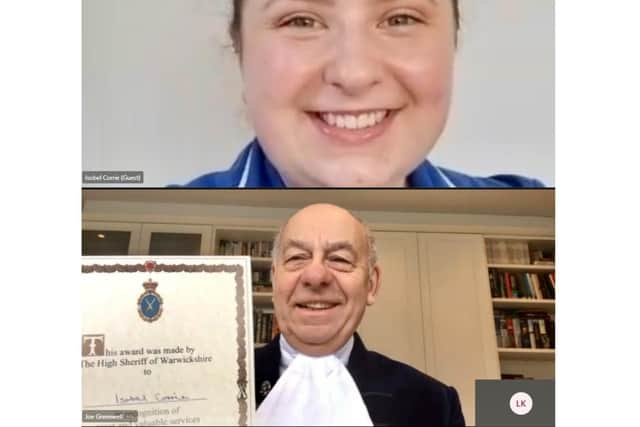 Separation from loved ones has been a shared and painful experience throughout the country.
At the same time I have seen many examples of public servants going way beyond the call of duty and local volunteer groups forming rapidly across the county to help the most vulnerable in our communities.
The response of the Statutory Services to the pandemic has been inspirational with staff knowingly exposed to risk and often enduring personal sacrifice in support of patient needs.
Some have made the ultimate sacrifice.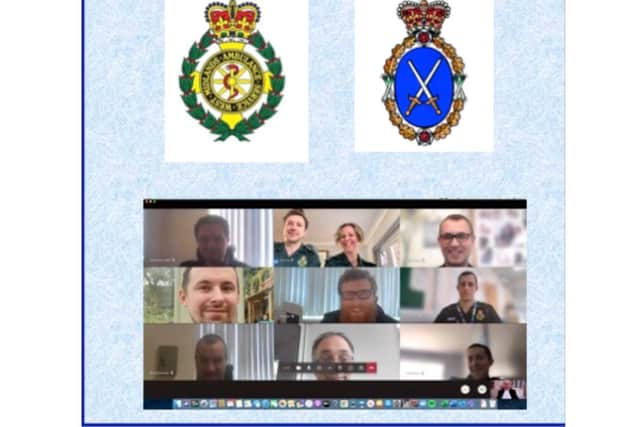 The emergence of scores of local volunteer groups in our towns and villages, activated by the pandemic and focused on those most at risk has been heartening to witness, confirmation that community spirit in the County is real and a tremendous asset.
In the last month I have been recognising some of the most outstanding examples of public service and community spirit with High Sheriff Awards.
All the award winners deserve a mention, I can only mention a few here: the NHS teams, particularly the Critical Care Units and those leading the vaccination programme; the staff of Her Majesty's Court and Tribunal Service who have ensured the courts continue to function albeit in a much changed working environment, the Ambulance, Fire and Rescue Services and not forgetting the Warwickshire Sewing Bees, a voluntary network which provided thousands of scrubs and other items of PPE for the NHS and Care Homes.
Two individual award winners particularly caught my eye: Anita Hellyer is the catering manager at St Benedict's High School Alcester.
She was worried that some children were not getting enough to eat during the summer break so she started a School Holiday Lunch Club, supported by the Town Council and generous suppliers, providing a free hot meal and a treat. She carried on during the half term and Christmas breaks and has now established cookery classes for teenagers and men which are already at capacity.
Isobel Corrie made national headlines last year. On a UK bound flight from Thailand, Isobel, then a student nurse about to start her first job at Warwick Hospital saved a fellow passenger's life after he had gone into cardiac arrest.
She did CPR for 45 minutes and used the on board defibrillator 5 times. She had only worked on dummies in training before. Quite a start to her nursing career!
I chose Employability as my theme before taking office. The pandemic has accentuated the already significant challenges faced by the 16-24 age group in terms of education, training and employment.
Finding a job is very tough right now though hopefully this will ease in the months to come.
I have been involved in two initiatives as High Sheriff: Firstly the launch of the excellent Inclusive Apprenticeship Programme established by Warwickshire County Council and DFN Project Search which works with businesses on placements, training and employment opportunities for those with Special Educational Needs or Disabilities.
The launch attracted over 40 businesses I am pleased to say.
Secondly, a Prince's Trust programme, Project Team which operates throughout the region.
It involves a group of youngsters who have faced various challenges in their lives working on community based projects to help prepare them for the world of work.
The Warwickshire College Group is doing great work on this despite the constraints imposed by the pandemic and I congratulate them.
As I looked back over the diary I was struck by the number and variety of interactions throughout the county in the last 12 months, many of them necessarily virtual of course.
I was sceptical about the Zoom and Teams platforms as a substitute for the real meetings I had anticipated. I've changed my mind.
These technologies, along with Instagram and Twitter, have proved invaluable forms of communication and actually allow you to expand your reach. In short they have enabled High Sheriffs to function in 20/21, particularly during the lock downs.
I am sure these platforms will be a regular feature of the High Sheriff's life in future. Always keep your eye on the mute button however!
The civic calendar in the county has been completely disrupted of course and the traditional Legal Service, the most important event for the High Sheriff apart from his or her Inauguration Ceremony, had to be postponed from October to March 21.
It is normally a grand affair with the judges in their robes, civic dignitaries, representatives from the military, police and emergency services and partner agencies processing to St Mary's in
The church is normally full to the rafters, a congregation of 500 plus. This year there were six of us in St Mary's, including the Bishop of Warwick as we recorded a virtual Legal Service which aired on You tube on Sunday, March 21 .
I have to mention too the multi talented High Sheriff's Chaplain, the Reverend Dr Vaughan Roberts, Rector of St Mary's who hit the national media recently when he appeared to be transformed into a Blues Brother as he conducted a service owing to a slight technical hitch.
It is not every High Sheriff who can lay claim to a celebrity chaplain. My thanks to everyone at St Mary's for making the service possible.
It has been a great honour to serve as High Sheriff, to witness so much that is good about this county during the toughest of times.
Lastly, I warmly congratulate my successor, Lady Willoughby de Broke.
She will be a very fine High Sheriff and I hope that as something approaching normality returns there will be opportunities for her to make her presence felt both virtually and actually.