How horses are helping people in Leamington overcome drug and alcohol addiction
A charity that helps people overcome drug and alcohol addiction in the Leamington area has found success with some four-legged friends.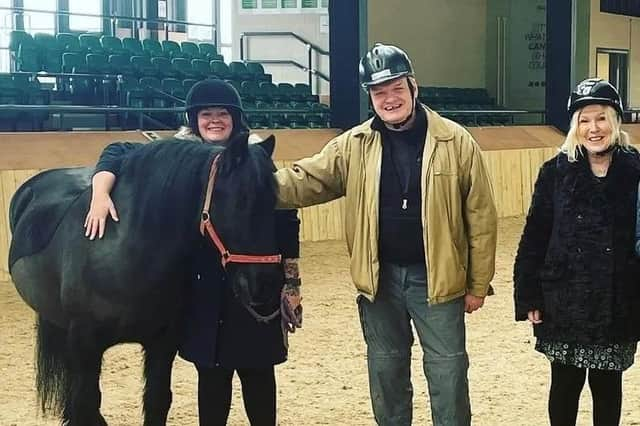 Twelve local service users from Change Grow Live (CGL) – the UK's largest drugs and alcohol misuse treatment provider – have taken part in equine therapy, which has been set up in the area after a funding grant.
And the charity, which has services in Leamington and Stratford-upon-Avon, said the six-week course has had a positive impact on their recovery.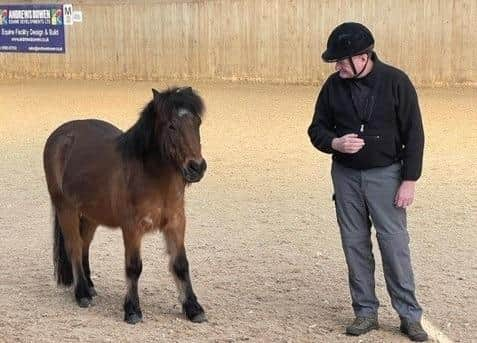 Gina Preston is a volunteer recovery coordinator. She has been through recovery and now wants to use her experiences to help service users as a recovery champion.
She said: "At the start of the equine therapy I noticed the people within my group were nervous, lacked confidence and were hesitant. However, as the course progressed, we became a unit, and I witnessed how social and communication interactions grew."
Julia Green is now alcohol-free after contacting CGL when alcohol addiction was "ruling my life and my self-esteem was at rock bottom".
"Equine therapy was a wonderful experience and the course provided by CGL gave me an insight into how horses are in tune with our feelings and how we can work with them to problem solve in a non-verbal way," she said.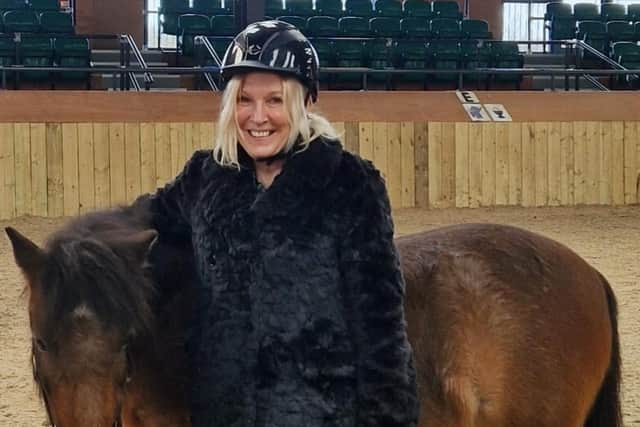 "This is something I have taken forward in my daily life. I gained trust with the horses and this helped to build my self-confidence.
"Another area that has grown through this experience is my awareness, being aware of my own non-verbal communication and how I present with others."
Ewan Davies came to CGL with an alcohol problem - and only a few weeks ago he celebrated one year sober.
He does a lot of volunteering in the Warwickshire community and is a great advocate for Foundry Wood.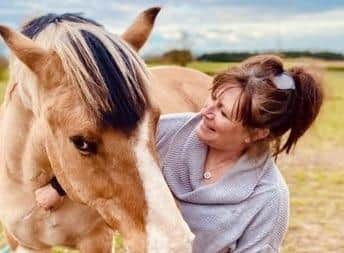 "We have a couple of places in his area that do an outdoors course, getting people involved with nature and Ewan found it really beneficial," said CGL.
In terms of the equine course, Ewan said: "To go on this course was a fascinating experience for me, I didn't really know what to expect other than the fact that up to then everything that CGL had done for me had been beneficial in attaining my goal of stopping my addiction, in my case – alcohol. To see what was being done at the stables to help people with challenges in their lives was heart-warming and I knew that they would benefit from their time there as did I."
Louise Gillard-Owen and Kate Porretta launched The Horse and People Project CIC in 2021 as a not-for-profit Community Interest Company.
They said: "Horses are herd animals and respond to very small changes in their environment, including human behaviour, in order to keep themselves safe and comfortable. Horses respond instantly to us and how they perceive us and this provides immediate feedback to us, raising our self-awareness. When this process starts we can learn about thought patterns that we may not even be aware of but which are affecting how we function and feel.
"There is no riding involved as the relationship with a horse face-to-face is completely different to that of horse and rider."