Improvements needed along A5 near Rugby to tackle congestion and safety concerns
Improvements are needed along the A5 near Rugby to tackle congestion and safety concerns, local councils have said.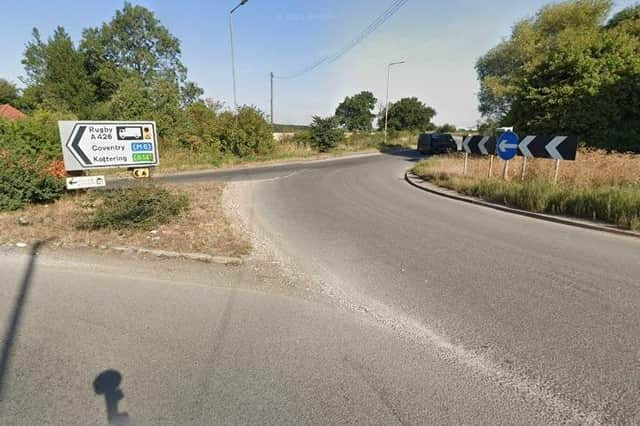 The A5 Partnership is calling on the Government to invest in the route over the next decade.
Harborough District Council, Leicestershire County Council, Hinckley and Bosworth Borough Council and Blaby District Council are all members of the partnership. Among the priorities is a full upgrade of the road between Tamworth and Hinckley, work to the Gibbet Hill junction near Rugby and improvements for freight haulage along the corridor.
Work along the stretch between Tamworth and Hinckley could include turning parts of the road that are currently a single carriageway into a dual carriageway. Enhancements are sought for the M42 Junction 10.
Highways England is already working on an improvement scheme for the Gibbet Hill junction which is expected to be delivered in 2027/28, but the partnership wants the Government to commit more funding for a "more substantial upgrade". The junction is critical for the overall smooth running of the corridor, the group said, and "there needs to be a significant upgrade to future-proof it and ensure that further employment and housing growth can come forward in this area".
The partnership is pressing the Government to commit to these improvements as well as more generalised work to improve safety along the route. It is seeking more parking for lorries and heavy goods vehicles (HGVs), and better facilities for drivers as well. This would "not only improve conditions for those employed by the haulage industry, but it will reduce the impact of inappropriate lorry parking on communities along the length of the A5", the group said.
The A5, the group said, has never been more important as it provides a "key artery of movement" creating access to employment, leisure and social opportunities. Its busiest sections carry around 23,000 vehicles a day, documents published by the partnership added. However, there is a growing concern among those calling for investment about the performance and future of the road.
Investment in the A5 has not kept pace in addressing levels of congestion, they say. The improvement strategy set out by the partnership covers 77 miles of the A5 – from Cannock in Staffordshire to Milton Keynes.