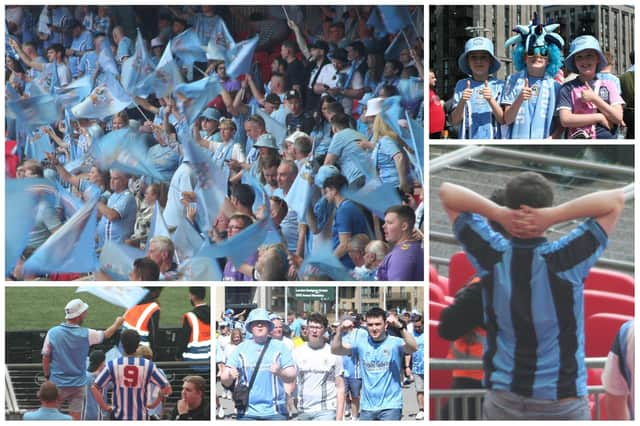 In pictures: Heartbreak, hope...then more heartbreak - photos of Coventry fans taking over Wembley
It was a day of heartbreak, tension and tears - but also pride.
By

Phil Hibble, at Wembley Stadium
Published 28th May 2023, 13:35 GMT
Updated 28th May 2023, 13:50 GMT
Coventry and Luton were two of the most unexpected teams to reach the play-off final at Wembley on May 27 - and both clubs sold out their tickets allocation. So with an attendance of 85,711, the atmosphere was incredible both in and outside the stadium.
OK, the Sky Blues fell agonisingly short after losing on penalties - but as the pain subsides, we can all reflect back on an incredible season and memorable day.
Editor Phil Hibble soaked up the atmosphere before, during and after the game - here are his photos.