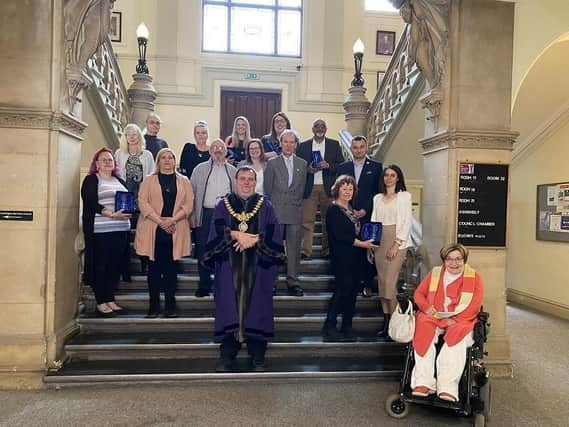 In pictures: Here are the community heroes who won Leamington Mayor Awards
Leamington Mayor Nick Wilkins has recognised dedicated volunteers and organisations in the town in what was one of his last duties in the role.
Published 11th May 2023, 12:40 GMT
Updated 11th May 2023, 16:16 GMT
Dedicated volunteers and organisations in Leamington have been recognised with Mayor's Award for their outstanding and selfless services to the community.
The awards were given in a ceremony at Leamington Town Hall recently.
Read more: Mayor of Warwick and former royal gardener Jim Buttress officially open 'intergenerational garden'
The Mayor of Leamington Nick Wilkins, in one of his last Mayoral role duties, said: "These unsung heroes, who serve our community and who give their time and energy in a wide variety of ways are inspirational people who are so deserving and need to be recognised for all their hard work.
"It gives me great pleasure to recognise their achievements with these Mayoral Awards."
The winners in the individual awards category were Kath Bannister, Delia Button, Paul Hampton, Babs Kandola and Alex Pearson.
The winners in the Organisation Category were The Brunswick Hub, The Polish Centre and Young People First.