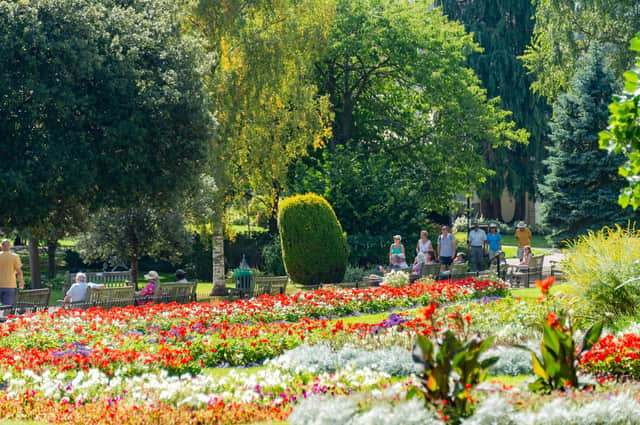 In Pictures: Leamington and Warwick parks in the sunshine as summer weather finally shows
This gallery features a few shots from two parks in the Warwick district earlier this week as we experience a week of hot weather.
Published 8th Sep 2023, 16:07 BST
Updated 8th Sep 2023, 16:07 BST
It's safe to say weather during the summer holidays has been a bit of a let down – with many days feeling more like autumn thanks to the wind and rain.
This week, as schools across the UK welcome back pupils – be that in person or via online learning due to concrete issues – the summer sun has finally come out.
Across the week, the Warwick district has experienced temperatures in the high 20°Cs with some days hitting or close to hitting 30°C.
The weekend also looks to bring more high temperatures, bringing with it a potential for thunderstorms at the weekend – according to the Met Office.
With the summer sun sticking around – for a few days at least – we decided to put together a gallery of photos of Warwick's St Nicholas Park and Leamington's Jephson Gardens.