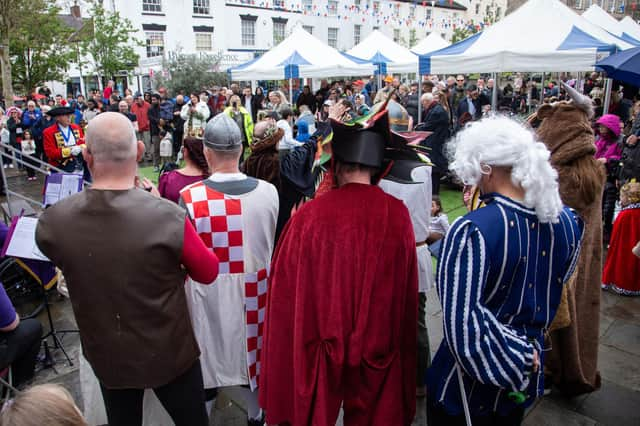 In Pictures: Warwick community celebrates coronation with two days of events
Here's a selection of photos of the celebrations by George Gulliver Photography.
By

Kirstie Smith and George Gulliver
Published 9th May 2023, 12:29 GMT
Updated 9th May 2023, 12:57 GMT
Over the bank holiday weekend Warwick hosted two days of celebrations to mark the coronation of King Charles III.
On the day of the coronation (Saturday May 6), Warwick's weekly market finished early to make way for the 'Party in the Square'.
Despite the rain, crowds still flocked to the market square for the event, which featured live bands, stalls and entertainment throughout the afternoon.
Jonny, one of the attendees at the party, said: "It's amazing to see everyone come out, despite the weather, in true British fashion."
Another attendee, Byron, added: "Great turnout, its an amazing way to celebrate the day."
On Sunday (May 7), The Guy of Warwick Society hosted the 'Coronation Pageant', as part of the nationwide series of Coronation Big Lunch events.
Taking place in Pageant Garden, the event saw crowds gather to enjoy the second day of celebrations in the sunshine with stalls and a performance by The Slaughterhouse Players, which was accompanied by Folk rock act Wychwood.
As well as the town centre celebrations, events were also held across the town including at care homes and street parties.