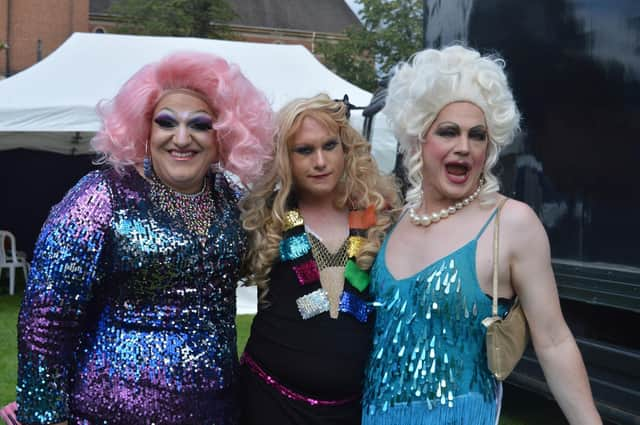 In Pictures: Warwickshire Pride returns to Leamington's Pump Room Gardens
This photo gallery shows some of the photos taken at the 2023 event.
Published 23rd Aug 2023, 10:23 BST
Updated 23rd Aug 2023, 10:24 BST
Thousands of people attended this year's Warwickshire Pride festival which returned to Leamington last weekend.
The day started with Pride march with around 500 people and the festival at the Pump Room Gardens, which was attended by an estimated 15,000 people, featured more than 100 stalls, food and drink, a well-being space, dog show, classic cars, talks, workshops, fairground rides, art activities, and more.
On stage, crowds were also entertained by acts such as Leamington's famous drag queen Sassi Afrika, Lady Bushra, and Asifa Lahore, who is the UK's first out Muslim drag queen.
This year's Warwickshire Pride event was sponsored by Coventry Building Society, Third Kind Games, Mister V Street Food, The Cycle Recycler, and Nuffield Health.
The Warwickshire Pride festival will return in 2024, with the charity providing year round support to LGBT+ people across the county.