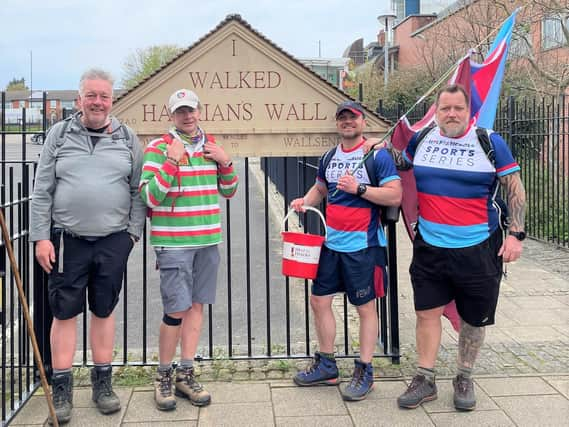 An intrepid fundraiser has trekked the length of Hadrian's Wall for a charity close to his heart.
Shaun Patrick, from Walton near Lutterworth, trekked 92 miles coast to coast, from Bowness on Solway in Cumbria to Wallsend in Newcastle, in six days, along with his friend Andy White.
The quest aimed to raise money for Help for Heroes which works to champion the Armed Forces community and helps veterans and their families to live well after service.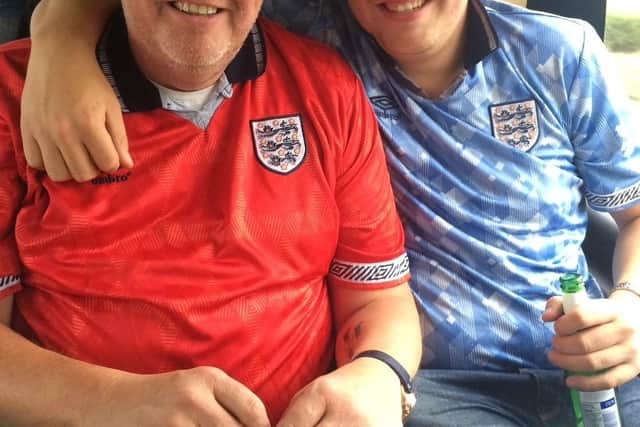 Shaun, chief executive of artificial turf specialist Notts Sport, told the Mail: "I'd been thinking about walking Hadrian's Wall since watching a programme by actor Robson Green about it, he made it look quite easy and when I told my old friend Andy White about it, he agreed to join me.
"Day one was great as the terrain was flat but by day three and four, near the Roman fort called Vindolanda, it was really tough as it was so undulating and a distance of not even 13 miles took us eight hours."
The home stretch proved a trip highlight, although not just because it marked the end.
The 61-year-old added: "The best bit for us was when we were greeted by local veterans Peter Swain and Dean Middleton who were so excited and made the last leg of the walk so enjoyable. Hearing their incredible stories about what they've been through and how they have rebuilt their lives was so inspiring and that's what spurs me on to keep supporting Help for Heroes."
The fundraiser is the latest in a series of challenges taken on by Shaun, his family and colleagues, who, together, have raised some £160,000.
Other epic feats have included taking part in Help for Heroes' Cambodia Trek and its Big Battlefield Bike Ride – an award-winning cycle challenge visiting historic wartime battle sites.
And an annual charity cricket match, including veterans supported by Help for Heroes, has become a popular fixture.
The company's dedication to the charity, along with the annual cricket match, are also to honour the memory of Shaun's son, Jack, who died of a rare autoimmune disease in 2015.
Shaun said his son, also a staunch supporter of Help for Heroes, packed more into his 20 years than most people do in a lifetime.
He said: "He was the most amazing person, his character was larger than life and he always made the most of every day.
"Jack was incredibly proud of anyone who served in the military, and he had a big concern about veterans who were not looked after and were left to suffer – it was his big passion."
Visit helpforheroes.org.uk for more information on the charity and on its current drive for volunteers.
The annual charity cricket match, in memory of Jack, is being held on Friday June 30 at Lutterworth Cricket Club.