Kenilworth and Southam MP sir Jeremy Wright is backing a bill which is aiming to help communities use renewable energy to help with the cost of their electricity bills.
Sir Jeremy is among a cross-party group of 316 MPs along with over 100 national organisations including the National Trust, the RSPB, CPRE, WWF, Greenpeace and Friends of the Earth who are supporting The Local Electricity Bill.
The proposed new law has the aim of enabling communities to power their homes and businesses with locally generated renewable energy, keeping money from energy bills in the local economy.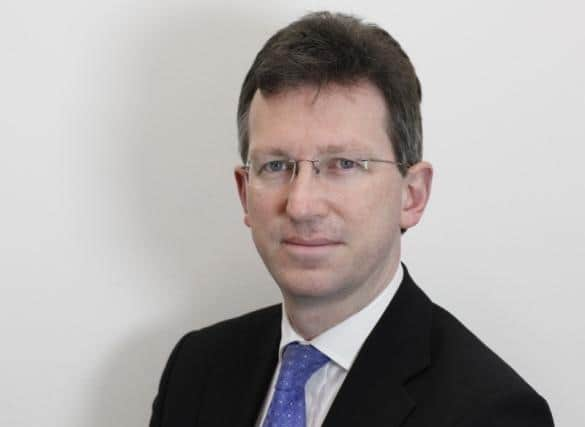 Sir Jeremy said: "I am pleased to support the Local Electricity Bill, which will empower and enable new community energy companies to sell energy they generate directly to local people, helping to strengthen our local economy.
"I call on the Government to support it too, such as by including its measures in the Energy Bill currently progressing through Parliament."
Community energy – renewable energy generated by community owned and run projects – accounts for less than 0.5 per cent of total UK electricity generation capacity.
According to the Parliamentary Environmental Audit Committee, the sector could grow between 12 and 20 times by 2030 with the right Government support, powering 2.2 million homes and saving 2.5 million tonnes of CO2 emissions every year.
The recent Net Zero review, authored by Rt Hon Chris Skidmore MP and commissioned by the Government, states "the community energy sector has been relatively neglected by government" with its leading recommendation to address this be that the "Government should commit to the Local Electricity Bill that would enable community energy projects to provide energy directly to local households and businesses."
Campaign group Power for People is calling for the Government to back the Bill and to include measures to support the growth of community energy schemes.
Its director Steve Shaw said: "We thank Sir Jeremy for supporting community energy and the Local Electricity Bill in Parliament.
"If made law, it would unleash the huge potential for new community-owned clean energy that would be cheaper, make our energy system more robust and bring knock-on economic benefits to our towns, villages and cities."