A Kenilworth champion table tennis player has dedicated her most recent Transplant Games medal win to the lady whose liver was donated to her.
Representing Team GB Boryana Nankova, who survived two liver transplants, has just won a Gold Medal in the Ladies Singles Table Tennis and Silver Medal in the Ladies Doubles Table Tennis competitions at the World Transplant Games in Perth.
She now hopes to continue her fine form in the British Transplant Games being hosted at The University of Warwick in July.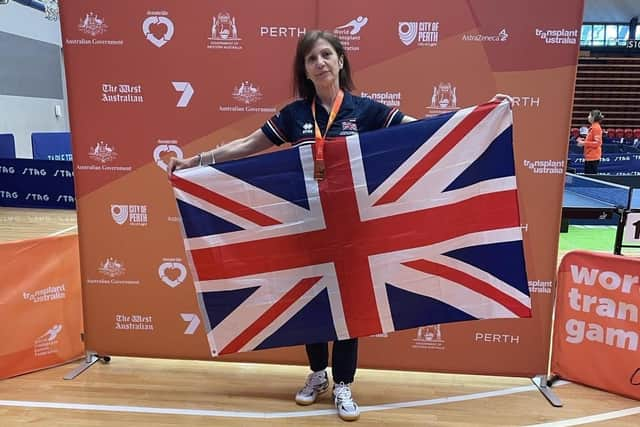 She said: "It was very difficult to make the decision to travel to Australia – it is an extremely long distance to fly and there is the Covid situation and the costs involved.
"But, knowing the number of people waiting for organ transplants and how important it is to spread the message for organ donation made me confident to take that big decision and say 'yes I have to go'.
"We, the transplantees only know what this feeling and we are the people to show that life can still continue."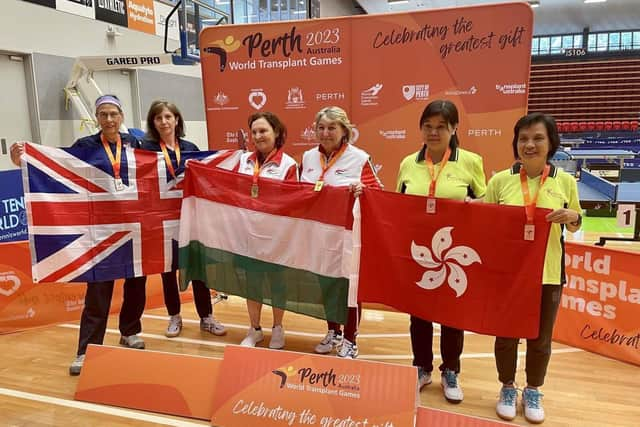 Boryana, who has won gold, silver and bronze medals at British and European Transplant Games in the past, said she felt extremely proud to participate in this world event at which 46 countries 'celebrated the gift of life' together.
She said: "It had an unforgettable atmosphere, which is difficult to describe.
"Relatives, friends, and organ donor families made this very long journey to celebrate and to be involved in different ways to spread the message."Myself, after surviving two liver transplants in the same week and now participating at my second World Transplant Games, made me really strong and feel so positive."To win a Gold Medal is such an achievement and I give thanks to my donor – the lady who said 'yes'."