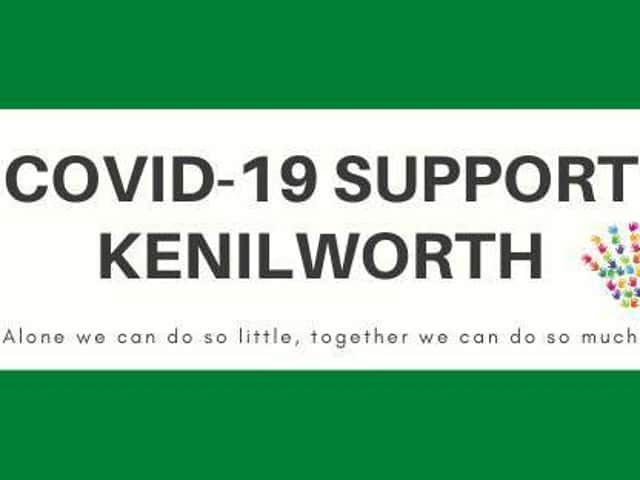 Covid-19 support Kenilworth are launching the Donations Sunday appeal this weekend on April 5.
Group members will collect the bag after lunchtime.
Simon Morris, of Covid-19 Support Kenilworth, said: "People with good jobs or who are self-employed are struggling to put food on the table.
"Covid-19 is a virus not just causing illness and death but also causing major financial struggles.
"Donations Sunday is about our community helping each other through this.
"This Sunday we are asking residents of Kenilworth to help us by donating a small box or bag of essentials leaving it by the path for lunchtime.
"The bags can contain fruit, vegetables, bread, cheese, salad, eggs, tinned tomatoes, soups, sauces, cereals, rice, pasta, noodles, pulses, condiments, coffee, tea, sugar, toilet roll, toothpaste, soap, shampoo, conditioner and sanitary products.
"Also, thinking of the children, a small toy, game or something to do in the garden could be donated.
"A child's mental health is so important.
"Parents have to make the decision 'food or fun' and with money falling short it's food that wins at the moment.
"So please help put it in a bag and tie the top and stick a coloured rainbow on the bag so we know it's for us.
"The products will be stored for 72 hours to make sure they are virus free and then repacked and given to the people in need.
"We will also need people to collect, please get in touch if you can help."