Kenilworth cyclist injured by 'careless driver' hits out at resulting punishment for driver
He is an amateur cyclist who travels around 8,000 miles a year on his bike.
Watch more of our videos on Shots! 
and live on Freeview channel 276
Visit Shots! now
Paul Barfoot was cycling down Priory Road in July when he was knocked off his bike by a car.
Paul said he was left with serious injuries and he feels the subsequent punishment – a driver's awareness course – was not adequate.
In a letter sent to Paul from the Traffic Process Unit at Warwickshire Police, a spokesperson said that the unit concluded the driver was 'sufficiently blameworthy to justify further police action'.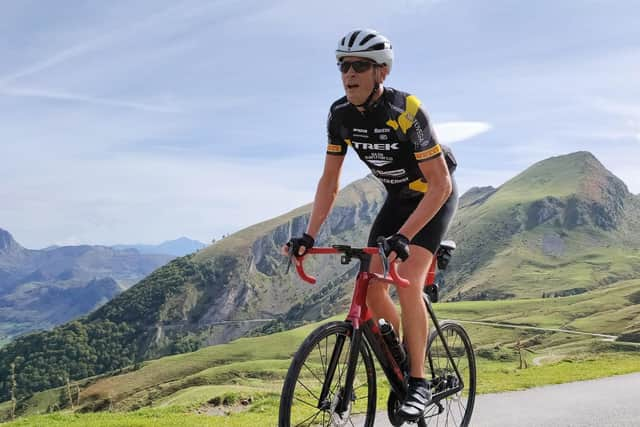 But towards the bottom of the letter it said: "While there is sufficient evidence in this case to justify a prosecution, there is no provision in law for a magistrate to order such retraining and the imposition of a fine and penalty points will not do anything to correct poor driving habits."
Speaking about the incident, Paul said: "The driver told me the reason they quickly pulled from one side of the road to the other – in front of my path without looking – was to speak with her daughter on the phone.
"I suffered serious injuries which I am still recovering from. For several weeks I was unable to walk properly or climb the stairs. I had my arm in a sling.
"My foot and ankle swelled, my elbow and ankle badly sprained, not to mention the muscle and tissue damage I suffered.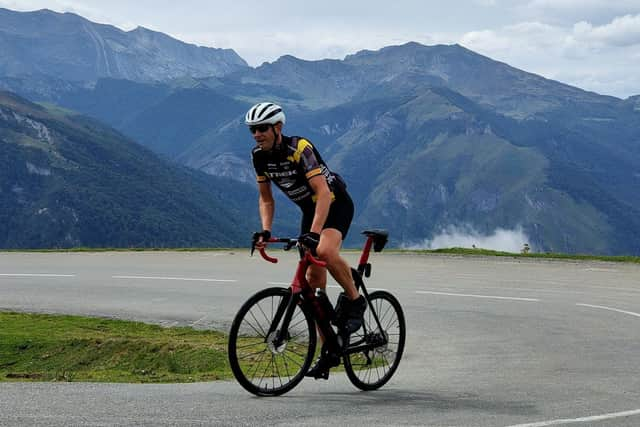 "I still have issues with my ankle, elbow, and cannot lift my arm above my shoulder, not to mention the anxiety I get when I travel on any road now.
"I am having to pay for private consultants, MRIs, and am under a physio to try and recover from the injuries caused by this careless driving.
"Since the incident, I have had to spend hours submitting reams of information to my home insurance in order to claim for my £10,000 bike which was written off.
"I am still waiting for the bike insurance money to be paid – and all she gets is a slap on the wrist."
He added: "I had to push the police to investigate the accident to the extent they did, with me getting tearful several times with the traffic officer explaining how it had impacted my life.
"I spoke to the sergeant involved in making the decision and told him I was very unhappy with theoutcome."
Responding, a Warwickshire Police spokesperson said: "Following direction from officers, the driver has agreed to do a safety course as a result of this incident, which is due to take place in October.
"At the moment, until that course has been completed, this incident is still technically under investigation for driving without due care and attention (as, for example, if the driver didn't turn up for the course, they could find themselves in court, so this is still being treated as an active case).
"We feel that the result of this case was proportionate given the circumstances."