A kind-hearted business has brightened up the life – and home – of a Kenilworth grandmother who was left bedbound having suffered two strokes, after treating her to a free bedroom makeover.
Angie Gunter, 60, and her husband Chris, 61, of Kenilworth, were given a room refresh after their daughter nominated them for a competition held by Leigh Pears and his team of decorators at Warwickshire Decorating Contracts.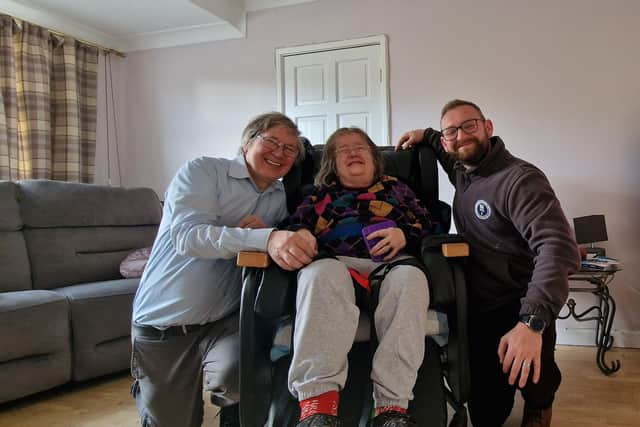 The business launched its 'random act of kindness' competition across its social media channels just before Christmas, calling for local members of the community to put forward the names of people who deserve to be treated to their decorating service.
Grandfather-of-two and father-of-two Chris, who was successfully nominated by his daughter Jennie, 25 and son Martin, 34, said: "It was quite emotional to find out we had won.
"I didn't expect it at all, I was very shocked. We have never won anything like this before - and what a lovely surprise just before Christmas.
"I would like to say thank you so much to my children for nominating me and to Leigh. There should be more people like Leigh in this world."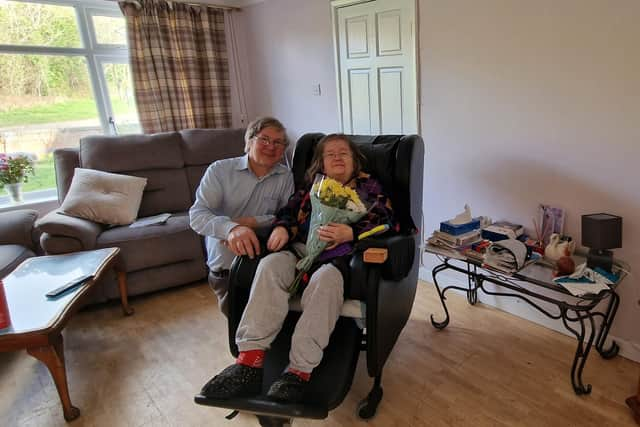 A first stroke four years ago, and then a second in autumn last year has impacted both side of Angie's body, which also means Chris must help care for his wife alongside his full-time furniture paint-spraying job.
"Having had two strokes and several operations, Angie is bedbound, which means our living room is now her bedroom too," explained Chris.
"We have four carers in every day, and I work from 7.30am until 6pm. When I come home, my time is then spent caring for Angie, as well as cooking and cleaning.
"To be honest, decorating has been pushed right down our priority list. And it wasn't until Leigh and the team finished our room, that we realised how much it needed to be done."
The couple, who have been married for 38 years, chose the paint colour together, pink for the walls and white for the pine woodwork.
As part of the nomination, their daughter Jennie, wrote: "I nominate my parents' house. Our mum recently had a stroke which left her disabled and unable to walk.
"With this we have had to very basically turn their dining room into her bedroom.
"Our dad works to be able to afford the care that she needs [and] also to keep on top of the bills. We have done the best we can, but she deserves better / the best."
This is the second competition Warwickshire Decorating Contracts has held, having launched a similar initiative in 2020, when they treated a frontline worker to a room makeover.
"It's such a great feeling, being able to treat somebody, who really deserves it. It's amazing, just seeing that you've made someone so happy," said Leigh, owner of Warwickshire Decorating Contracts.
"It was a pleasure to work on Chris and Angie's room. It was quite emotional, to see how much it meant to them."