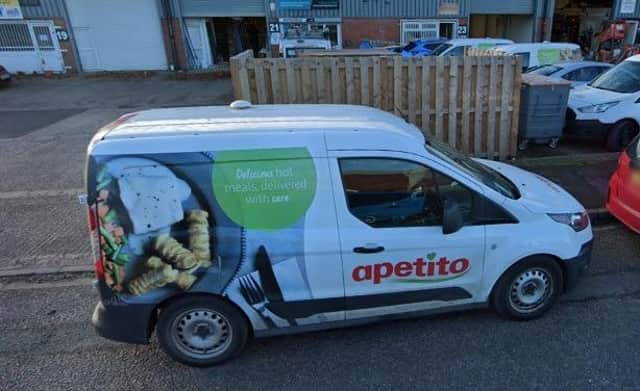 A Kenilworth woman with Alzheimer's will be one of hundreds of people who will soon no longer be able to receive food from a Warwickshire-wide 'meals on wheels' service in a few months' time.
The 79-year-old woman, whose son has asked for both he and his mother to remain anonymous, had been using the Apetito service – which is subsidised by Warwickshire County Council (WCC) - to receive a hot meal every day on seven days a week because she has lost the ability to cook for herself.
The delivery driver would also check on the pensioner, who lives on her own, and report any concerns to her family.
Her son said: "As the only available meals on wheels option for the elderly and vulnerable, it's a pretty shameful decision.
"It's not great food, but I know that it's hot and she eats it. The driver also checks that she's OK each day, which gives me some peace of mind.
"The council's quoted alternative options are frozen meals or a regular supermarket online delivery. Neither of them helpful to my mum or others in her situation.
"It's a major inconvenience but at least we are fortunate enough that we pay for home care for her too so somebody can cook for her.
"I fear for those who are at the other end of the scale and not in our position though."
Warwickshire County Council has said: "From 31 May 2023 a community meals service in Warwickshire will no longer be available from the council.
"WCC currently subsidises this non-statutory service to around 400 customers across the county with meals delivered to people in their homes on behalf of the council by apetito Ltd.
"Apetito has informed the council that they will no longer be able to provide the service beyond the contract end date in May and as the council has not identified any viable alternative to continue this provision the service will stop at this time.
"Customers and their families have been contacted about this and we have shared details of other meal providers and offered further social care information and support."
Will you or a family member be affected by this?