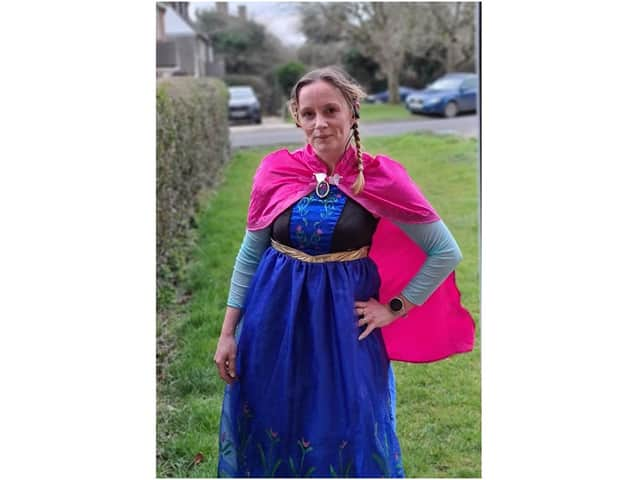 Natalie Faulkner, a mum of three girls and teaching assistant at Kineton Primary School, ran 110 miles during the 28 days of February. She raised £635 for the charity, Mind which helps provide mental health support for people.
Natalie said: "I had been looking for a challenge to keep me motivated as I has lost my running mojo.
"I chose to raise awareness for Mind as I know mental health is affecting so many people right now. I think that looking after our mental health is so important. It shapes our lives and the choices we make.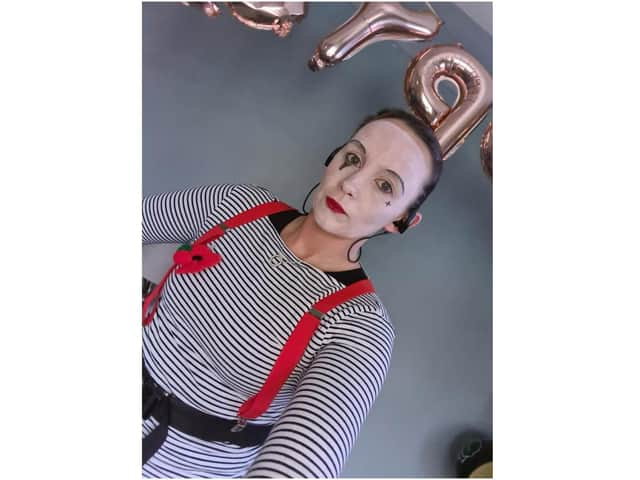 "I believe that if you could see mental health as a scar people would be amazed at how painful it looks and how many people would have scars."
She originally signed up to run 75 miles during the month, but she passed her target and ran 110 miles.
Natalie brought many smiles throughout the month as she could been seen running through the village area as Princess Leia from Star Wars or a mime or even Dorothy from the Wizard of Oz.
Natalie added: "At first I thought I would do the first week in fancy dress as it was children's mental health awareness week, and to make people smile in these particularly tough times.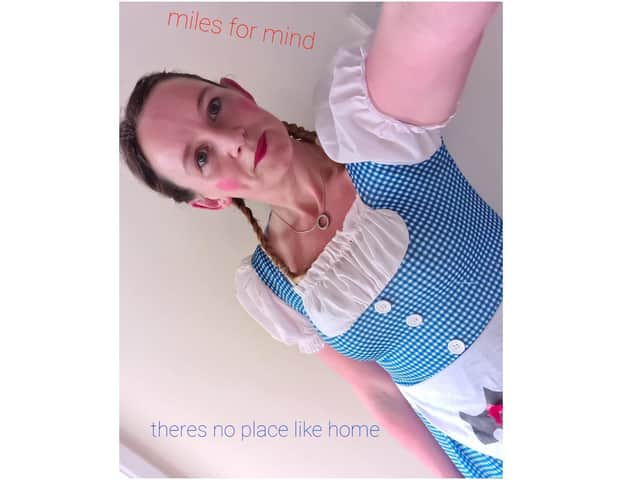 "I also thought it would make the children laugh to see their TA running as different characters. It went so well that I ended up doing the whole month in fancy dress. I wore 19 costumes in total including a nun, a ninja turtle, a witch a fairy and a giraffe.
She posted photos of her runs in fancy dress costumes on Facebook sharing them with the village community.
She posted a shout-out and thanks on Facebook, which included: "Wow! What a month. A massive thank you to each and everyone one of you that have supported me, clapped, cheered, tooted and donated. It really means the world. Thank you.
"A big thank you to Judith, Kirsty, Tracey and Amy for helping with the outfits, and a massive thank you to my family for putting up with me especially Fiona-Mai (her daughter) as she was brave enough to run 30 miles with me.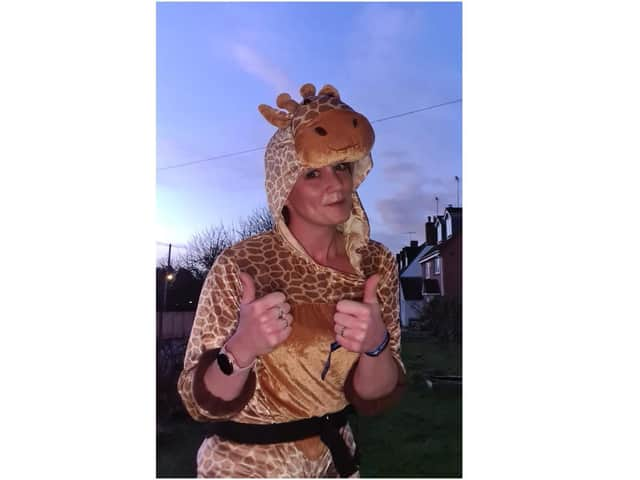 "Raising so much money and putting smiles on people's faces and raising awareness for the charity is great, but my main aim was to get people talking about mental health and I hope that I've achieved that.
"Do what makes you happy!