Landowner and applicant responds to concerns about plans to build farm shop on site near Kenilworth Castle
Plans to build a farm shop on a site close to Kenilworth Castle have been resubmitted with the applicant speaking to address concerns of those who have previously opposed them.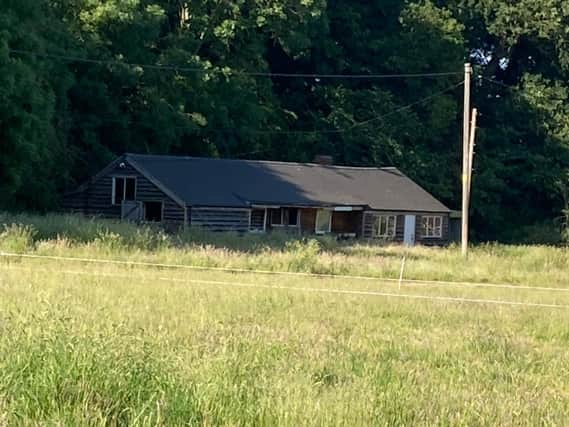 The application is to replace a former stable and paddock in Castle Road with a shop and cafe, and also agriculture land including a poly tunnel, which has already been put up at the site.
For a few years now applicant Gabrielle Robins, of the Orangery Flower Shop in Kenilworth has wanted to replace a building known as Castle Pavilion, a stable now in a dilapidated condition, and create the farm shop.
She hopes to grow flowers in the poly tunnel, and sell them along with other produce produced on site, in the farm shop.
But objectors, including Kenilworth Town Council, have raised concerns about access to the site and the proposal's potential impact on the Gren Belt and neighbouring castle.
English Heritage, which cares for the castle, has also raised concerns relating to access and the safety of visitors, while Historic England has argued against the application's heritage benefit.
On the other hand, supporters have said:
Gabrielle, who owns the land, said: "Firstly let me assure you that if we do get planning this will be a farm shop and social horticultural theraphy garden.
"The social horticultural therapy garden will almost be a separate entity, this will be run and managed by a qualified teacher, Nicola.
"This is not just a garden for people to come and sit and enjoy, this will be a functional garden growing fruit, vegetables and flowers which will then be sold in the farm shop.
"We intend to secure funding to provide the therapy as well as securing social prescriptions via the NHS and social services to help local people with dementia, brain injuries, Parkinson's, mental health issues and anyone else who will benefit. I think especially now and after the pandemic there will be a greater need for this than ever.
"The main farm shop will have a cafe, butcher, bakery and florist.
"We want to keep most of the produce local, supporting local businesses and artisans in turn this will support our local economy.
"We hope to help and teach people how to live a healthier lifestyle by giving people incentives to cycle or walk here instead of driving. We will be serving healthy food in our cafe as well as giving lessons and talks on healthy eating.
"We'd like to teach outdoor yoga, meditation and arts and craft classes. We would like to create a safe and educational place for children as well as adults.
"There is so much that would be beneficial to Kenilworth as a town. If anyone would like to get in touch with any advice or questions please email [email protected].