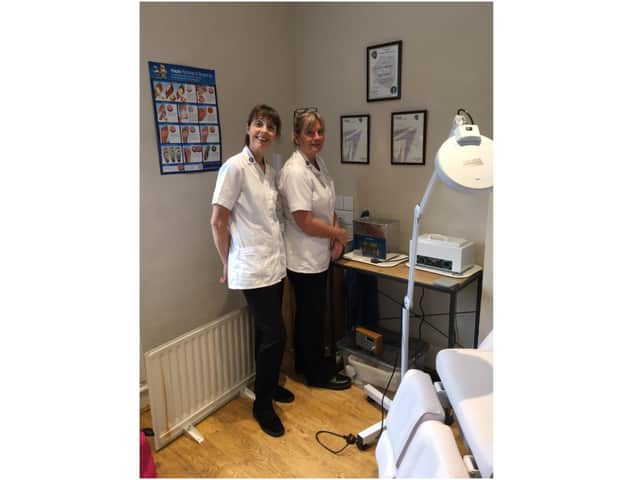 Two women who have been friends since school are celebrating their first year in business.
Former detective constable, Joanne Pettifer and retired community nurse, Julie Collier have been friends since their days at North Leamington School.
The pair launched J & J Foot Clinic at 2 Regent Street in Leamington after retraining at Birmingham's prestigious College of Foot Health Practitioners.
As providers of a medical service, they have been authorised to work during this lockdown, treating clients safely in their homes as well as on-site.
Joanne said: "As well as our regular customers who have routine needs due to their health or mobility issues, we are attracting a whole new clientele as a result of the nation's new predilection for walking.
"With little else to distract us, we are all taking a lot more exercise – which is great for our well-being – but not if our footwear is ill-fitting or unsuitable for the purpose."
Julie added: "We are seeing a lot of clients with new corns and calluses, hard skin and generally unhappy feet.
"And it's so rewarding to see the same people leave the practice with a spring in their step, ready for their next 10,000."
To mark this milestone in their new careers, Julie and Joanne are offering J and J Foot Clinic customers a 20 per cent reduction on their first consultation.