Leamington campaigners are continuing their appeal for donations and volunteers to help the victims of the war in Ukraine.
The Polish Centre and Harbury Lane Army Surplus are taking donations including medical supplies, toiletries and dry and tinned food today and tomorrow (Friday and Saturday March 18 and 19) to be taken by lorries next week.
The Army Surplus store's warehouse is being used as the drop-off point until 7pm today and from 10am to 7pm tomorrow.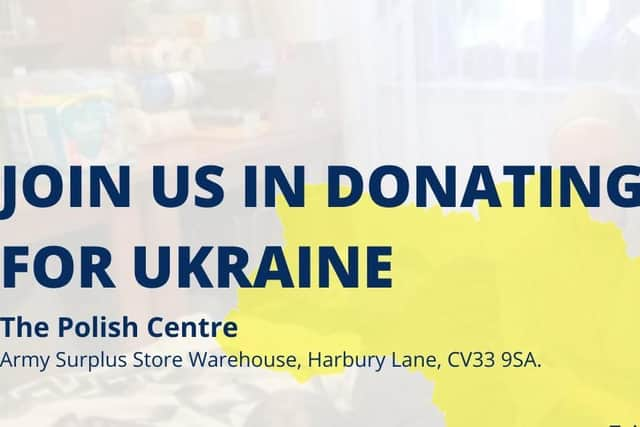 Dawid Kozlowski, of the Polish Centre, said: "We have five vans and one HGV going to Poland on Wednesday.
"We have also received a list of needed medicines from our partner charities in Ukraine and we are in the process of purchasing them.
"We are also appealing for volunteers."
People can volunteer to help with the collection in Harbury Lane by selecting a two hour time slot here https://bit.ly/3tlvjub