Leamington school pupils win top prizes in Midlands art competition
Their work will now be entered into the national awards, with the judging for these taking place in February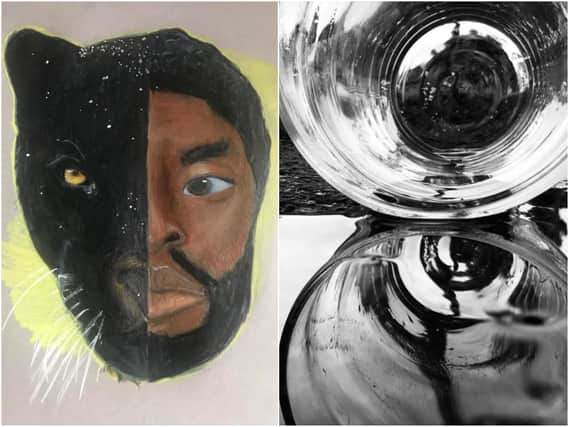 Two Leamington school pupils have received the top prize at a Midlands art competition.
Poppy who is in Year 8 at Arnold Lodge School, a leading independent school in Leamington, and Skye, Year 9, have been awarded prizes at the Independent Schools' Association Midlands Art Competition.
Poppy won the overall Midlands KS3 2D art competition for her drawing and Skye won the overall KS3 and KS4 award for her photography, with the pair's work being entered into the National ISA Art competition next year.
Poppy's drawing titled 'Wakanda', which was created using prisma colour wax pencils, was drawn in response to Chadwick Bosemen's death but also as a reflection of the black lives matter campaign as she felt this would reach out to children by using a familiar face.
She said: "I'm so happy to have won and to now be entered into the national competition.
"Drawing is by far my favourite form of art and to be winning an award for it is an honour."
Skye's winning piece 'Dark Glass' is of a glass reflecting water which she took at home.
She said: "It doesn't feel real to have been awarded this prize for my photography and I'm very excited to have been entered into the national competition."
David Preston, Head Teacher at Arnold Lodge School, said: "Art is one of our most popular subjects at Arnold Lodge, and the art department is always creating some impressive new
sculptures and drawings to be displayed around school.
"Both Poppy and Skye are very talented and we are thrilled to see them do so well - I'd like to wish them both the best of luck for the National ISA Art Awards next year."
Poppy and Skye's work will now be entered into the national awards, with the judging for these taking place in February.