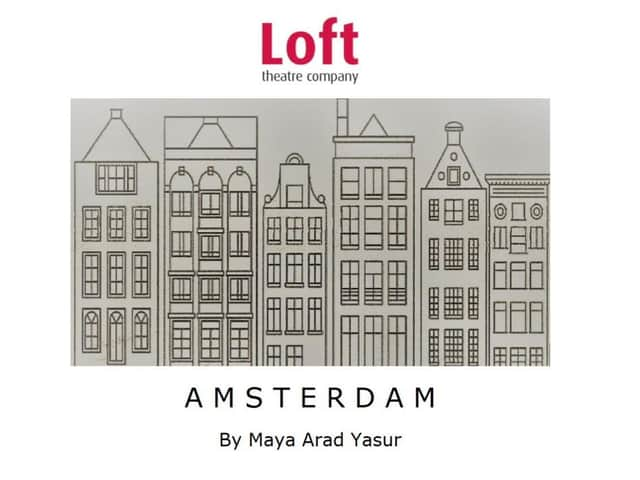 The Loft Theatre Company in Leamington will return with another online audio production this month.
Amsterdam by Maya Arad Yasur and directed by William Wilkinson tells the story of a young Israeli violinist - a rising star - who takes up residence in a desirable flat by the Kaisersgracht canal.
Her neighbour in the flat above is an aged man who lives the life of a recluse.
Both her flat and the neighbour share a disturbing past, a tale taking us back to 1944, the darkest hour in the history of the city.
As one person in the play remarks: "There were Nazis Naziiing about at the time."
Stories of a devastating past are compellingly reconstructed to try and make sense of the present.
Sue Moore, artistic director at the Loft, said: "We are delighted to be able to continue our season of audio plays with Amsterdam by Maya Arad Yasur a prize winning Israeli playwright.
"It explores complex subjects that are still relevant across the world.
"It has shades of a thriller but without a traditional cast of characters, sets up a platform for a multitude of voices, battling with each other to be heard, with different ways of seeing things and different interpretations of the story.
"It is unusual and challenging and different for us too."
Amsterdam is being performed by arrangement with Nick Hern books.
This is a non-professional production.
Listeners will be given options for how much they pay for their ticket, starting at £5, they then will then be given a personal link to listen to the production any time between April 6 and 10.