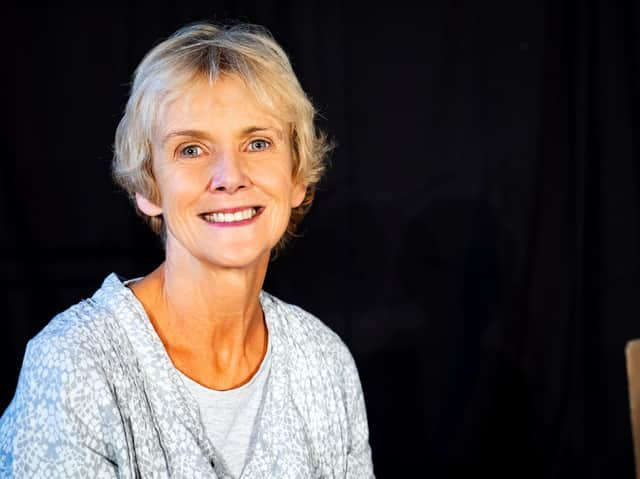 When lockdown impeded her travel, playwright and performer Ginny Davis took to her bike to research her debut novel.
Ginny, from Wellesbourne, spent many hours cycling and walking areas surrounding the Regent's Canal, when restrictions were eased, which feature in the book.
'What Lies Beneath The Surface' is a crime/psychological suspense story featuring two senior lawyers and a celebrated actress who are caught up in a police enquiry into an unexplained death in north London in 2019.
GInny began the novel at the beginning of the first lockdown in April 2020.
She said: "Early research into locations was impeded by travel restrictions but when lockdown eased I spent many hours cycling and walking areas surrounding the Regent's Canal which feature in the novel.
"My final piece of research was carried out in September 2020 when I ran the 14k length of the canal from Little Venice to Limehouse Basin in order to raise money for St Mungo's charity for the homeless."
As a former criminal barrister herself, now married to a High Court judge, Ginny writes about worlds familiar to her. One of her aims in writing What Lies Beneath The Surface was to normalise and humanise senior lawyers whose public profile is often regarded as remote and impersonal, according to her.
Ginny is well known for her series of one-woman comedies about modern family life which gained popular acclaim at the Edinburgh, Brighton and Buxton Fringe Festivals and on the rural touring schemes run by Live and Local.
Her courtroom drama 'Learned Friends' won Best Original Piece at Birminghamfest in 2016 and was subsequently performed to sell-out audiences at London's Old Bailey and the Crown Courts in Birmingham, Manchester and Leeds.