A man has been jailed for seven years for raping a woman he met at a barbeque in Rugby.
Paul Carter, 66, of Hillmorton Road, Rugby was sentenced on January 17 at Warwick Crown Court for one count of rape.
The court heard that Carter met his victim at a barbeque in Rugby in July 2019.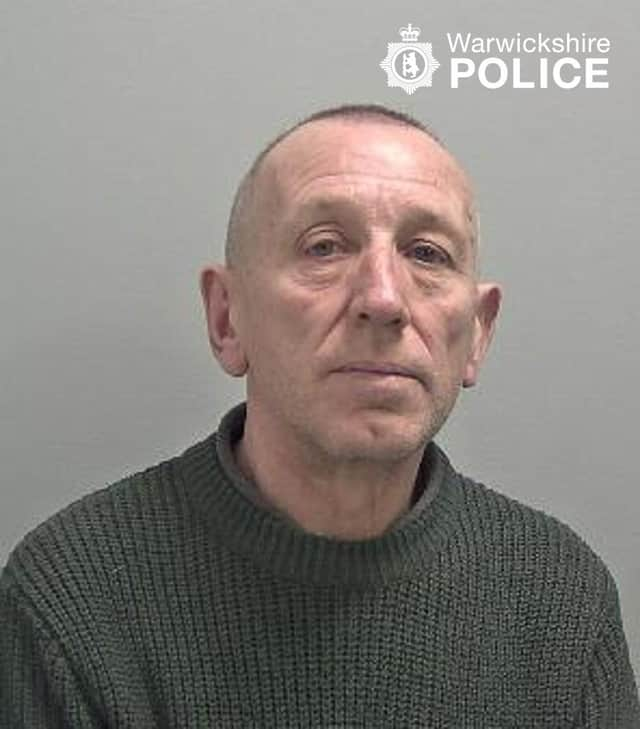 Carter and two other men walked the victim home later in the night. Carter returned to the house later in the evening saying he was going to check on her at which point he raped her.
Carter was also placed on the sex offenders' register for the rest of his life.
Investigating officer Detective Constable Scott Loughran said: "Carter and the victim had not met prior to the barbeque. Being a manipulative opportunist, Carter took advantage of his victim in the most shocking way.
"I hope the sentence handed out today goes some way to reassuring the local community that he can no longer harm women.
"Unfortunately, the victim has passed away since the attack but I would like to pay tribute to her for bravery in reporting her ordeal and supporting this investigation. I'm pleased for her boyfriend and family that we have delivered justice for her today.
"Warwickshire Police will investigate all reports of sexual offences and specially trained officers will provide support to the victim."
If you see a crime taking place, telephone 999. Crimestoppers can be contacted on 0800 555111.