Meet the Warwick 89-year-old who will be getting his skates on to help hungry children and their families
He is aiming to complete the challenge before his 90th birthday
Watch more of our videos on Shots! 
and live on Freeview channel 276
Visit Shots! now
A 89-year-old in Warwick will be getting his skates on to help raise money for a charity that helps hungry children and families.
John Wilcock is taking on the challenge of skating 90 laps of the courtyard outside his flat before his 90th birthday in January 2022.
He hoping to raise a minimum of £500 for FareShare, which is a charity that helps children and families who are hungry by redistributing food.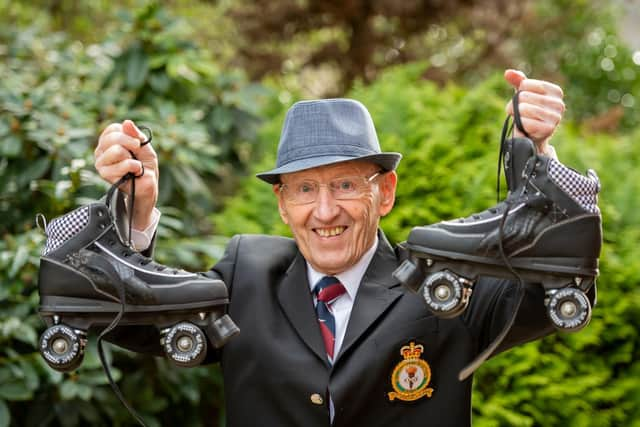 John, who was also a Brother at the Lord Leycester Hospital, said: "I aim to complete the challenge before my birthday on January 21 2022.
"I aim to start the challenge in March and will prepare before then by buying some safety equipment and doing a bit of practice.
"It's been around 70 years since I last put any skates on.
"I was inspired by Captain Sir Tom Moore and Marcus Rashford.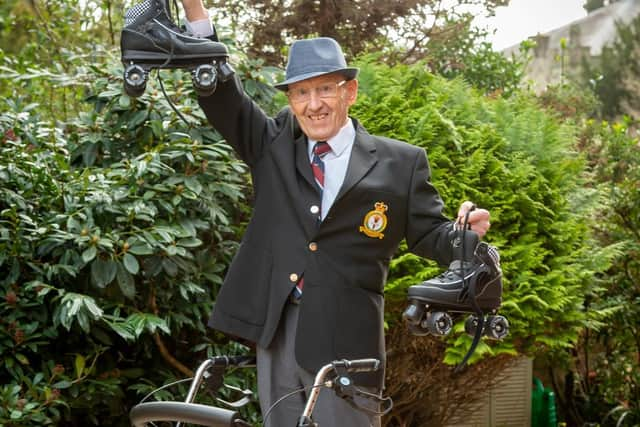 "It has been brought to the attention of the nation and Government the fact that there are still lots of hungry children, which has been made worse by the pandemic but it has been going on forever and I expect it will go on when the pandemic is over."
John will be completing laps with rollerskates and he will also have a frame.
He said: "I could have done a walking challenge but I could walk easy enough so I thought I could make it a challenge.
"Just after the first lockdown people were looking for ways to do exercise and I went to the park and saw a young boy on rollerskates and I thought 'that's a great way to do exercise'.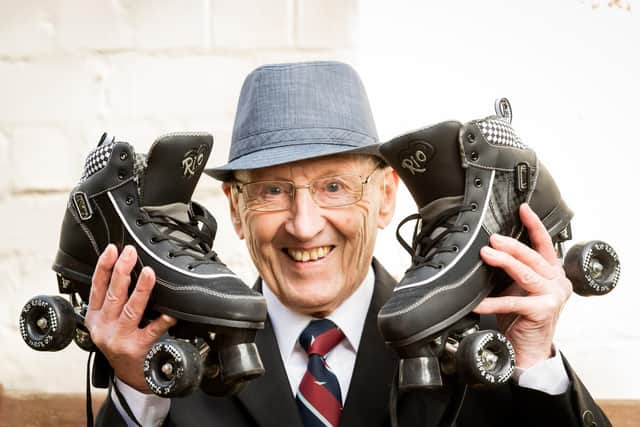 "I did rollerskating when I was a young man .
"When I was in the RAF in 1951 I was in Cromer in north Norfolk and there was a rollerskating rink and we would go there on Saturday evenings - I was a better dancer on skates than I was on my feet.
"So I bought some skates and I was playing around and I am going to be 90 not 19 - so I fell flat on my back.
"I thought 'I'm not sure about this' then I saw Sir Tom doing his walk with the aid of a frame and thought I could do the same and that maybe I could get around without falling down."
John, who was also a Psychologist and a university lecturer, said his challenge is all about raising awareness and money for the charity.
He said: "All I want to do is attract people's attention to the charity and to the opportunity of how they can donate. This is not about me - it's about the charity and the children."
When asked about how he was feeling about his challenge John said: "I am feeling a bit apprehensive about it. I think with preparations I should be able to do it and it might be easier as time goes on.
"There is one doubt I have and that's that I have an Achilles tendon and if I overdo it then it gets inflamed and it would put me out of action for two/three months so I need to take it steady so I am able to keep my promise."