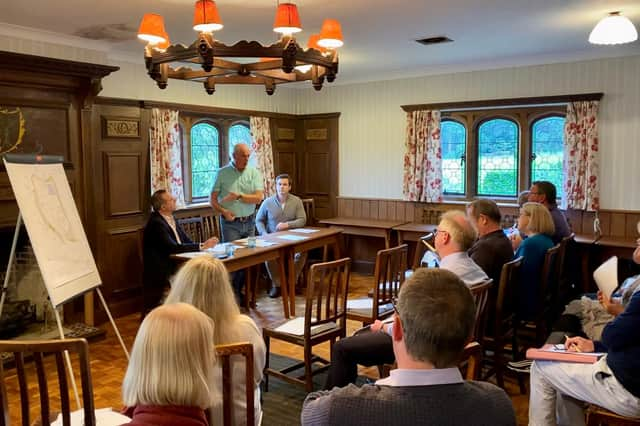 A meeting has been held after the planned 20-year 284-acre eight million tonne sand and gravel blueprint at Misterton, near Lutterworth, was unveiled.
The massive scheme is set to trigger 75,000 extra heavy lorry journeys a year through that corner of the Harborough district if the initiative gets the green light.
South Leicestershire MP Alberto Costa has now met Cllr Jonathan Bateman, Harborough District Councillor for Misterton, parish councillors and residents to discuss their concerns.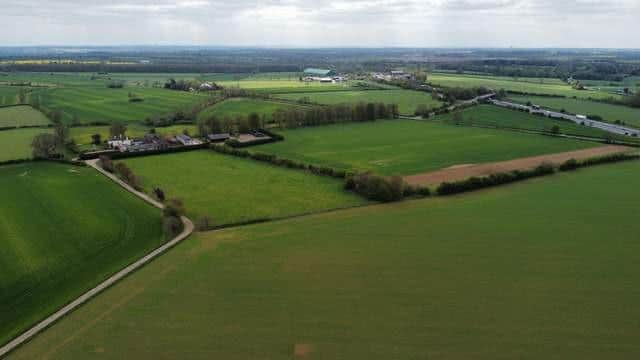 The giant blueprint would see fields alongside the A4304 Market Harborough-Lutterworth road running by Misterton excavated for sand and gravel extraction over the next two decades.
Mr Costa is being backed by local councillors as he has called for villagers to be fully engaged with and consulted over the monster scheme.
The meeting was attended by representatives from Misterton along with Walcote Parish Council, Cotesbach Parish Council, Shawell Parish Council, Swinford Parish Council and Lutterworth Town Council.
Cllr Geraldine Robinson and Cllr Paul Beadle, district councillors for Lutterworth, and Cllr Blake Pain, Leicestershire County Councillor for Bruntingthorpe, were also there.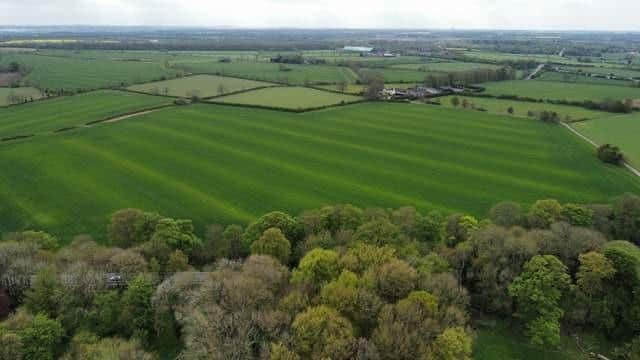 Afterwards Mr Costa said: "I was very pleased to join councillors Bateman and Pain in speaking to local residents and representatives of the parish councils located close to the proposed site of the new quarry in Misterton.
"Given the size and scale of these plans and the considerable increase in HGV movements as a result, this is a matter of very serious concern to many of my constituents," said the Conservative MP.
"And therefore this meeting was very beneficial in bringing local stakeholders together to discuss our collective concerns and to plan how we engage with the application for the new quarry site moving forward."
Cllr Jonathan Bateman said: "I would like to thank Alberto for organising this meeting in bringing the local parish councils and councillors together to discuss the proposals for the new quarry at Misterton in further detail.
"I look forward to continue working closely with residents, the parish councils and our MP in ensuing that local concerns are heard loud and clear by the deciding authority."
Quarry giant Tarmac is now gearing up to submit an initial "scoping report" to Leicestershire County Council as it forges ahead with the controversial project by junction 20 of the M1.
The huge national aggregates and asphalt operator is acting to replace Shawell Quarry, which is due to close in the next two or three years, in the west of Harborough district.
Insisting they are a "conscientious neighbour", Tarmac say they badly need the sand and gravel to help power new local housing estates.
Malcolm Lawer, head of strategic planning and geology at Tarmac, told the Harborough Mail in April: 'We are at the very early stages of exploring our options for the site, which will look to deliver much-needed sand and gravel for construction projects in the area.
"Tarmac is a conscientious neighbour, which is why we discussed our plans with the local MP and councillor at the very earliest opportunity," said Mr Lawer.
"Should we move forward with the plans, depending on the results of the scoping report, we will engage and consult fully with residents about our proposals."