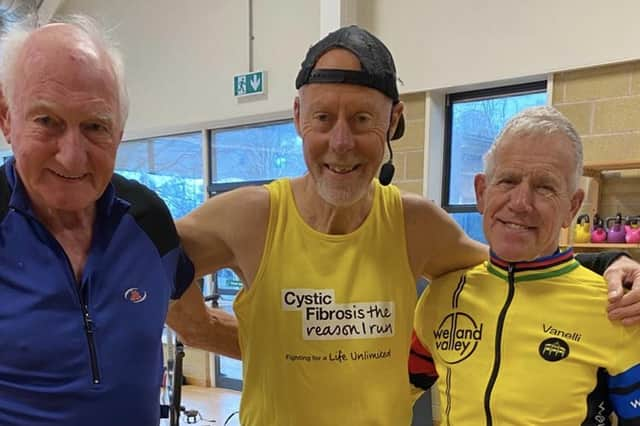 More than £1,000 has been raised for charity through an indoor bike ride.
Nearly 100 cyclists jumped in the saddle at Lutterworth Sports Centre for Rotary Club of Lutterworth's Indoor Bike Ride.
Local instructor Richard Stannard oversaw sessions on stationary exercise bikes which took around four hours.
Fundraisers of all ages turned out for the event, including 80-year-old Brian Fowler and 78-year-old Vic Barnett – who is the ten times World Mountain Bike Champion.
A spokesman for Lutterworth Rotary said: "As well as being a chance for local people to get fit, the Big Ride also raised money for deserving charities, including Cystic Fibrosis Trust, Dementia UK and other charities currently supported by the Rotary Club of Lutterworth.
"We would like to thank all those people that took part on the day, the volunteers that made it all possible and the support of the management and team at Lutterworth Sports Centre."