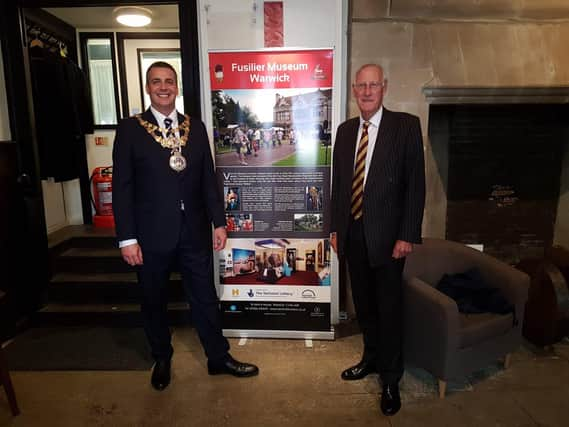 A museum in Warwick hosted the shortlist ceremony and filming day for the English Veterans Awards this week.
The Veterans Awards looks to celebrate former military personnel, who upon retirement from the armed forces have gone on to contribute to their communties and wider.
On Wednesday (August 19) a socially distanced certificate and filming day for the English Veterans Awards was held at the Royal Regiment of Fusiliers Museum (Royal Warwickshire), which is located inside St John's House.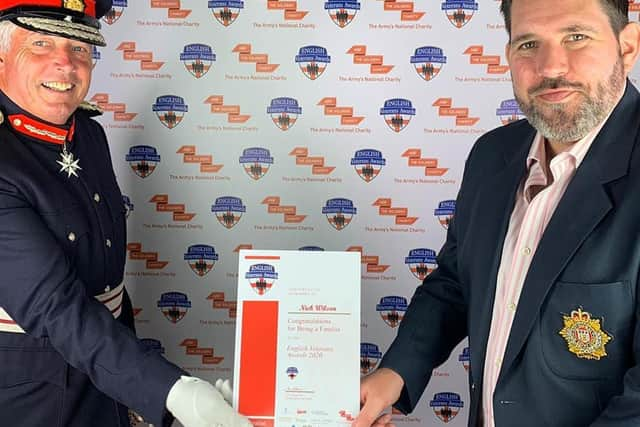 Of those who have been shortlisted in the awards none of the were from Warwickshire this year.
The team behind the awards would like to thank the staff at the museum, dignitaries who included; Tim Cox, HM Lord Lieutenant for Warwickshire and Cllr Terry Morris, Mayor of Warwick, sponsors, volunteers and the people that helped put it all together including ABF The Soldiers' Charity West Midlands.
The awards are for former serving military personnel who have done work in the areas of sport, fitness, business and the wider community, serving reservists and those companies that go above and beyond to recruit from our veteran community that are based in England.
The main awards evening is due to be held in October in Solihull.
Founder of the Veterans Awards Sean Molino BCA said: "The aim of our Veterans Awards is to inspire future service leavers that they can achieve great things when they do decide to leave the Armed Forces, it's all about the Positives that are happening within our Veteran community.
"All our shortlisted finalist should be extremely proud of their achievements.
"We are here to spread the positive messages and journeys from within our Veteran community, serving reservists and those companies that support us."
Chair of the Museum Trustees, retired Lt Col John Rice said: "It was a very great pleasure and honour to host this wonderful and successful event at St John's House and to meet some of the veterans who have made a new career for themselves and in many instances, supporting their comrade veterans in the process.
"Civilian life is very different from life in the Armed Forces and veterans can find it difficult to adapt.
"The work done by many of the participants in today's event is one piece of the jigsaw which is the support network for our veteran community."
Warwick Mayor, Cllr Terry Morris, said: "It was a privilege to meet a number of Veterans today who have been shortlisted for the 2020 Veteran's Award and to congratulate them on their nominations.
"They represent the huge number of accomplished Armed Forces Veterans who have not only successfully transitioned to civilian life, but who have gone above and beyond in their respective fields.
"Some have set up successful businesses, others run charities, and other have completed great sporting feats; All have acted as role models for fellow veterans.
"I wish them the very best of luck for the Veterans Awards final, scheduled to take place in Solihull in October."