New sports hall at Southam College will benefit pupils and wider community for years to come
Pupils and students at Southam College will have a new sports hall to benefit from when they return to the site after lockdown.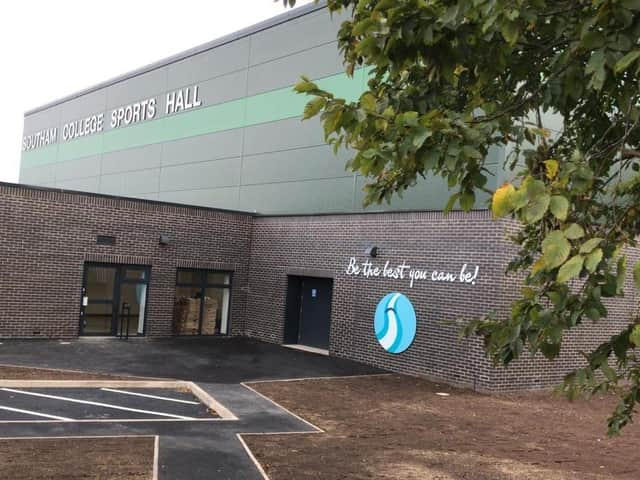 The sports hall at Southam College.
The 1,118 sq m sports hall was built by modular construction specialist Darwin Group and is part of a wider £2.3 million project.
Southam College will also benefit from new changing rooms, a bright and welcoming reception, two new classrooms and a store room for sports equipment.
The new building also comes equipped with cricket nets and basketball hoops.
The new facility will also benefit the wider Southam Community by being available for use by sports clubs out of hours.
The development also includes a new parking area with numerous bays, including a bus bay for visitors and an electric vehicle charging point.
In spite of the COVID-19 pandemic, the project took just 51 weeks to complete, owing to the bulk of the construction taking place off-site at Darwin Group's Shrewsbury-based factory and within a controlled environment.
Charles Pierce, managing director at Darwin Group, said: "Delivering high-quality education settings is one of the things our company does best.
"This exciting development will support thousands of students in the Warwickshire area for years to come and we wish Southam College – and all of its sports students – a fantastic term ahead."