One of the last features of Leamington's old football ground is set to finally be consigned to history through the building of a new youth and community centre.
The village of Barford has utilised a former canteen building, salvaged from AP Leamington's headquarters, as its scout hut for the past 30 years.
However, plans to replace it with a purpose-built hub took a big stride forward this week when Warwick District Council agreed to a £250,000 grant to help fund the £866,000 revamp.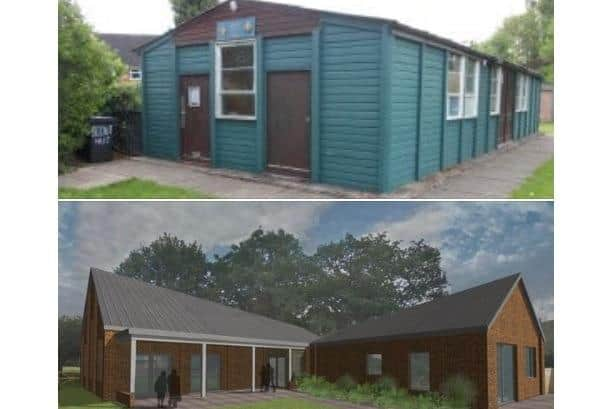 The Barford Youth and Community Centre Charity will contribute from its own nest egg with two further £100,000 top-ups coming from a one-off gift and an interest-free loan. It hopes to secure the remaining £45,000 through further grants.
Serving the villages of Barford, Wasperton and Sherbourne, the charity says the current building, which hosts the scouts, beavers and cubs plus arts, drama and sewing, is now "too small, poorly insulated, and draughty".
Its business plan added: "The roof leaks in places and is made of asbestos sheets so is difficult to maintain. The kitchen is used as the main access point and as a waiting area so cannot be kept clean.
"Disabled access is poor and the toilets were intended for children so are too small for adults. It fails to meet the needs of current users and is a barrier to attracting new users."
The district's cabinet – the Conservative-led team of councillors in charge – approved up to £250,000 worth of funding, although the amount will be smaller if more money comes from other sources. It is also subject to various permissions and conditions, including an annual report of the charity's business plan for the next three years.
The current work plan suggests the building will be ready by September.
Cabinet member Councillor Jan Matecki (Con, Budbrooke) said: "When you look at what they have to work with at the moment, they are basically in an old portakabin which they got from the old Leamington Brakes (football club) when they moved from their Windmill site.
"This will provide a safe environment for the community to come together, and it is important we have communities, somewhere for our children to go to learn, the cubs, things like that."