One of the last Normandy heroes who retired to south Warwickshire has died aged 100
"Right up until the end he was still making sure people knew what the war was about."
Watch more of our videos on Shots!
and live on Freeview channel 276
Visit Shots! now
One of the very last Normandy heroes of the Second World War, who retired to south Warwickshire, has died aged 100.
Reginald Clarence Alban Charles LdH - a father, grandfather and great-grandfather, businessman, Rotarian, Methodist Church circuit steward, Second World War Normandy veteran and Chevalier of the Legion d'Honneur - died at his care home in Weston-Super-Mare on August 3.
Mr Charles' death came just over six months after his 100th birthday celebrations with family and friends.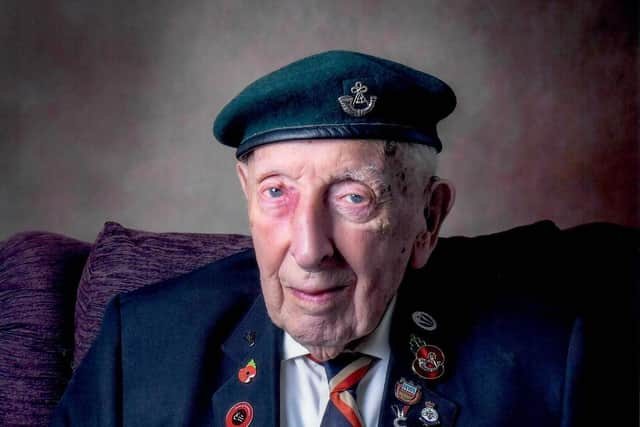 A Rotarian for most of his working life, he was for a time president of Banbury Rotary Club. In retirement, he and his wife, June lived in Long Compton before moving to Weston-Super-Mare to be near his daughter, Sheila.
He was believed to be one of the last two known survivors of the Oxfordshire and Buckinghamshire Light Infantry who saw active service in the Second World War.
Reginald Clarence Alban Charles was born at Hornton on February 1, 1923. Reg was educated at Marlborough Road School, Banbury and worked for the Auxiliary Fire Service in the first phase of the war before being conscripted into the Army in 1942.
After basic training he joined Oxon and Bucks Light Infantry. He was posted to the Fifth Battalion in Northern Ireland and when it was disbanded two years later, he transferred to the First Battalion.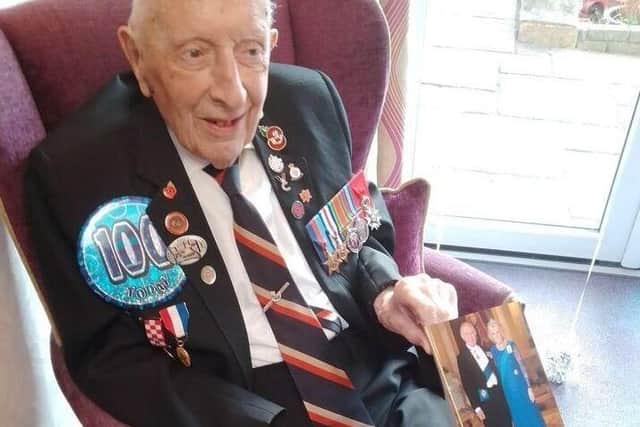 Reg Charles landed at Arromanches, Normandy early in 1944 and joined the First Battalion Oxfordshire and Buckinghamshire Light Infantry (1st Ox and Bucks) which was in action near Caen. He drove a Bren Gun carrier, coming under persistent shelling. He had to dig foxholes to survive.
Reg saw heavy fighting before the breakout from Normandy in August and the rapid drive eastwards into Belgium. After a few days in Antwerp, he moved into Holland where his battalion took part in ground operations in support of the allied efforts to reach Arnhem.
On Christmas Day 1944, his battalion moved to the Ardennes to support units trying to stem the advance of Germany in the 'Battle of the Bulge'.
One major tribute to Reg Charles described the conditions as 'atrocious'. 'For many days the conditions made Allied air support impossible. He drove an armoured personnel carrier, delivering ammunition and rations to the front line and returning with casualties to be evacuated.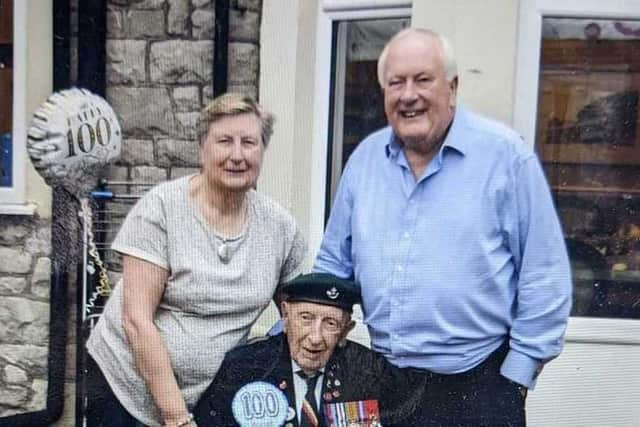 'Where mines had been cleared, the tracks were lined with white tape. This was difficult to see in the snow and Charles became adept at steering with one hand and running the roadside tape through his fingers with the other.'
The Telegraph obituary continued 'In the Battle of the Reichswald Forest, his battalion was involved in heavy fighting against German paratroopers and armour before taking part in the forced crossing of the Rhine in March 1945. They entered Hamburg on May 4, a few hours before a ceasefire was announced, bringing an end to the war in north-west Europe.'
After a period in Berlin as part of the occupying Army, Reg Charles was demobilised in April 1946 . He returned to his job supplying domestic coal to Banbury and district and eventually owned the company, Palmer and Sons on Cherwell Wharf.
In 1954 he married June Spokes, the daughter of one-time Banbury Mayor Malcolm Spokes, at the Banbury Baptist Church - then opposite the Town Hall where the wedding reception was held. Mr Charles met his wife at the Parsons Street office of the Banbury Guardian where June was a secretary, when he called in to place an advertisement for the coal business. June died in 2016 after several years of dedicated care by her husband.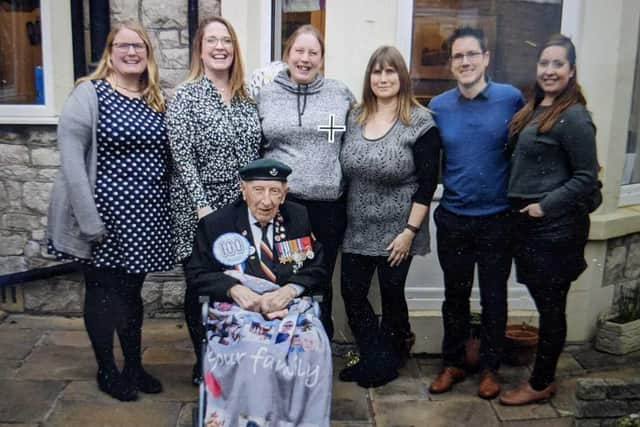 In February 2016, he was appointed a Chevalier of the Légion d'Honneur and on June 6 that year, at Pegasus Bridge in the grounds of the Pegasus Museum, Ranville, Normandy, he received the medal.
Ian Charles said: "Dad taught my sister and I the merits of honesty and integrity, respect, tolerance, accuracy and a listening ear. It was his selfless giving to his family, friends and community over his enormous lifetime that we will remember and that I aspire to emulate."
Daughter Sheila Harding said: "Just before he died, he did a recording with ITV Meridian of the veterans' memories for next year's 80th anniversary of D-Day and the Battle of Normandy. It was as though he wanted to go out with a song. Right up until the end he was still making sure people knew what the war was about.
"He did Zoom links with with kids all over the world, in America, France and Holland. He used to go into schools to talk to the children and answer questions. In the last seven years of his life, after Mum died, he did a tremendous amount. He and I went over to Normandy and Holland. As we retraced his footsteps he talked about his experiences more and more."
Mr Charles lived independently in a flat until a year before his death and then chose to go into a care home where a friend – a former Spitfire pilot – lived.
Reg Charles leaves Sheila and Ian, six grandchildren and 12 great grandchildren. His funeral takes place at Weston Crematorium on August 24. A delegation from the Oxford branch of the Royal British Legion, Oxon and Bucks Royal Greenjackets will attend.
The exhortation will be delivered by Maj Terry Roper from Oxford and a bugler will play. Donations will be accepted for the Veterans' Charity of which Mr Charles was a patron.